Tesla Roadster 3.0 400 mile upgrade detailed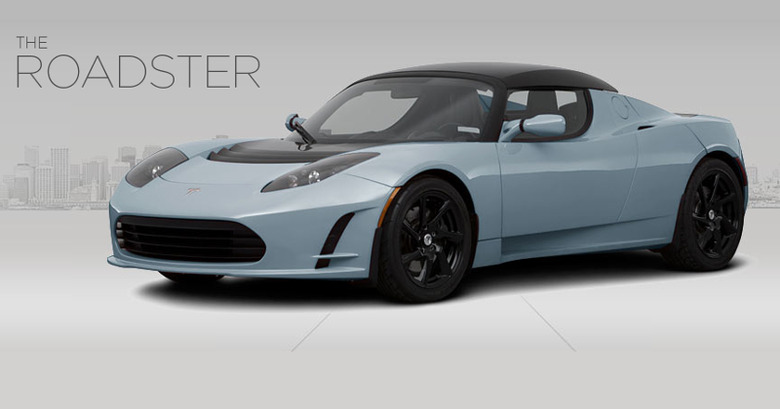 Tesla CEO Elon Musk promised an update for original Tesla Roadster owners, and the company has certainly delivered, upgrading the battery for up to 400 miles of range, as well as numerous other improvements. Dubbed Roadster 3.0, the main enhancement has been to the batteries, with Tesla crediting improvements in lithium-ion technology – and the expertise gleaned in making the Model S so as to know exactly how best to implement that technology – for a whopping 31-percent improvement in energy capacity than the original Roadster cell. However, a new battery pack is not the only tweak.
For instance, Tesla has also cooked up a new retrofit aero kit, which reduces drag around 15-percent compared to the Roadster's original design.
The original car had a drag coefficient of 0.36, which the new aero kit will cut to around 0.31 Cd, so Tesla Motors claims.
Meanwhile, there'll be new tires with a reduction in rollin resistance coefficient – somewhere in the ballpark of a 20-percent improvement, it's claimed – while the wheel bearings and residual brake drag will also be paired back. That's expected to further reduce the energy needed to get the Roadster 3.0 moving and keep it going.
In combination with the roughly 70 kWh battery pack, Tesla is predicting a 40-50 percent improvement in range between the first Roadster and Roadster 3.0. In the right conditions, that could mean more than 400 miles, and the company will show that off in early 2015 with a non-stop drive from San Francisco to Los Angeles.
Still to be confirmed is how original Roadster owners will be able to take advantage of the improvements, and what cost might be involved.
Update: A Tesla spokesperson told SlashGear that there will, indeed, be a cost to the upgrade to Roadster 3.0, but both pricing and availability are pending since the retrofit is still at prototype stage.Update 2: Tesla tells us that the first upgrade appointments are expected in the spring of 2015, "once the new battery pack finishes safety validation."
Nonetheless, it's an impressive move by a company which has demonstrated a considerable willingness to finesse existing cars – the Autopilot update for the Model S is a good example – rather than just work solely on new models. "We are confident that this will not be the last update the Roadster will receive in the many years to come," Tesla concludes.
SOURCE Tesla Motors