Tech time: Last Minute Father's Day Gift Guide 2015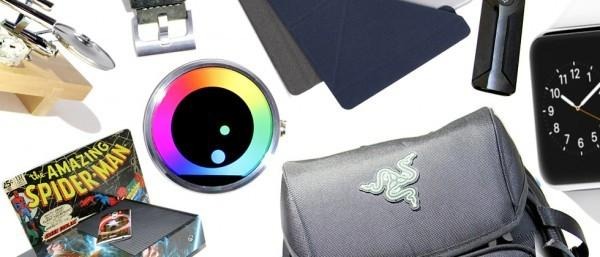 Today we're going to give you a Father's Day gift guide for the dad that's forward thinking, tech-friendly, and altogether nerdy. The dad who'd just as soon watch Star Wars as he would accessorize with the newest gadget around his wrist. These gifts are for the dad who doesn't make a big deal out of Father's Day – so much so that you forgot to get him a gift, so you're searching online for something you can grab quick. At the same time, you want something neat for this dad. Here's what you're going to get.
Note that while this is a last-minute guide, there's always the possibility that whatever you purchase online, if that's where you shop, might not get to your home on time. We recommend wrapping a box of rocks, in that case, along with a printed receipt that assures your father his gift is in the mail.
He won't care. He's your dad. All he really wants is a hug, a hearty handshake, and a smartwatch.
Smartwatches
This is a last-minute gift guide, after all. We're living in the wearables age, also – at a good time to pick up a smartwatch that wont break your bank, but also won't be out of the running for the
and accessories.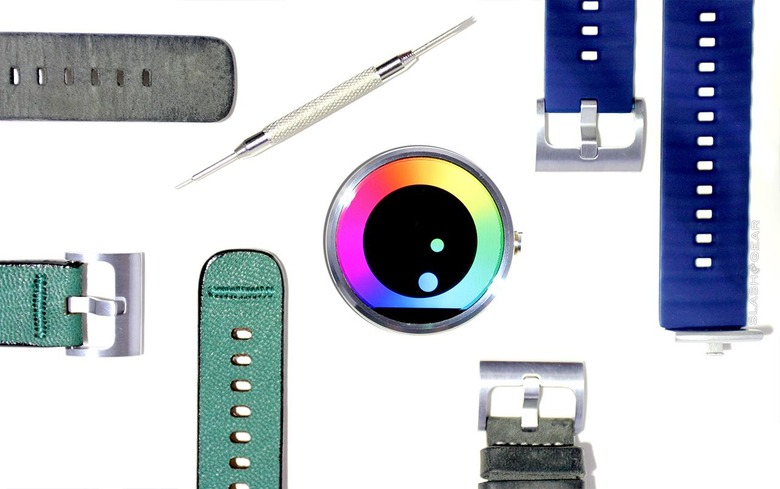 Above you're going to see the Moto 360 – just the base – and a couple replacement straps. Have a peek at
and know this: once your dad gets a smartwatch, he'll want to accessorize the accessory.
In this case we recommend official "Made4Moto" brand collaborators TYLT and DODO. Both the DODO Leather band and the Moto TYLT Silicone bands, in multiple colors, are available through Motorola's online store for $60 USD.
The Apple Watch has had no shortage of accessory suitors in the very short time it's been out on the market. The accessory we've been most satisfied with so far – and the only one we've found ourselves continuing to use – is the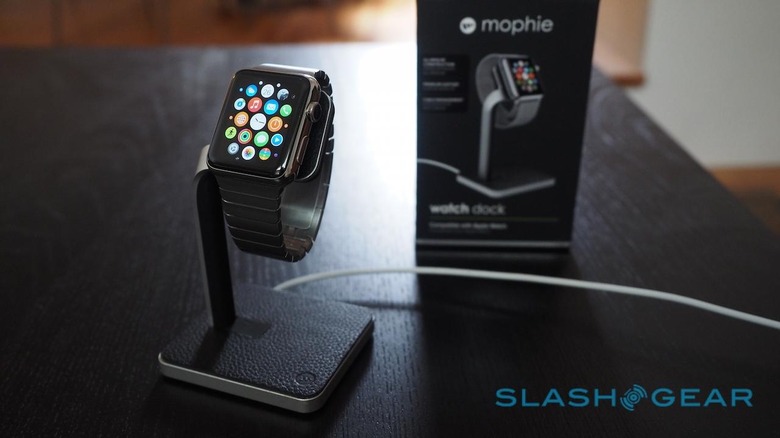 This dock will run you $60 USD and it's well worth the cash. It'll look nice on your dad's mantle, too. Have a peek at our
for more accessory ideas for Apple products, too. Mophie makes some really awesome accessories for iPhones, iPads, and everything in-between.
Skinning Devices
This is a really awesome gift for your dad if you don't want to appear to have forgotten to get him a gift until the last minute. You can customize a skin for
, have SkinIt print it up, and make clear to your dad the following: "dad, I got you a gift. It has my face on it. It's in the shop, and it'll be here soon."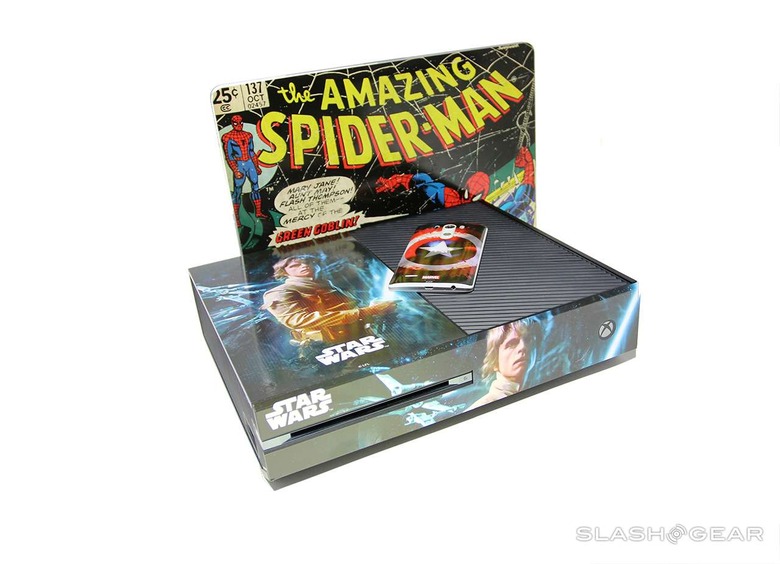 You could also choose from a wide variety of pre-made skins for all manner of devices with designs from
, Marvel Comics, DC Comics, or whatever sports team your dad is all about. These skins start at around $15 per, depending on the device you want them for.
Android TV
There are just a few Android TV devices on the market today, the most excellent of which is the NVIDIA SHIELD. This device is made for gamers, but it's also a fantastic centerpiece for your television experience as well.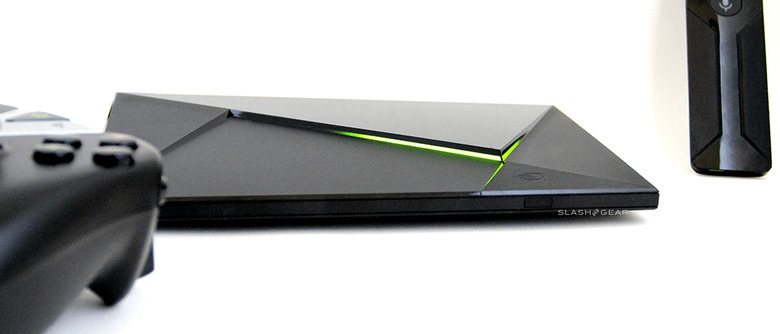 Have a peek at our
NVIDIA SHIELD Android TV review
right this minute to see what this device is all about. NVIDIA SHIELD will cost you $199.99 USD.
Accessorize
If you've not found the accessory you need for the device your dad loves the most already, Moshi's the place you're going to want to look. We're big fans of Moshi's accessories, which we've generally found to be high-quality and well designed to boot, and they're available for some of the most popular devices on the market.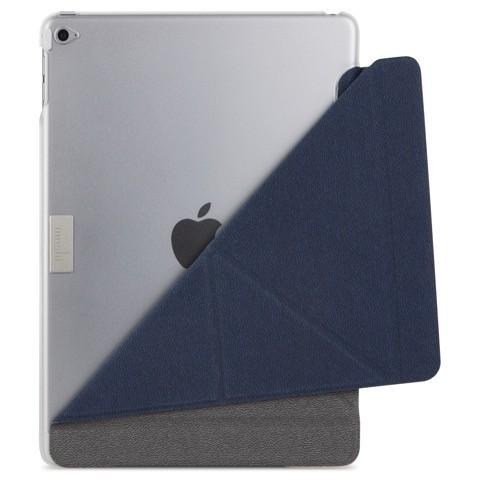 Have a peek at our review of the
Moshi Versacover Review (seen above)
. Then have a look at our
for more ideas for all sorts of different smart mobile machines.
The oddest gift
Wednesday of this week was International Sushi Day. If your dad loves raw fish wrapped in rice as much as he likes the U.S.S. Enterprise, the strangest gift on our list is most certainly best. This is the Star Trek U.S.S. Enterprise Sushi Set.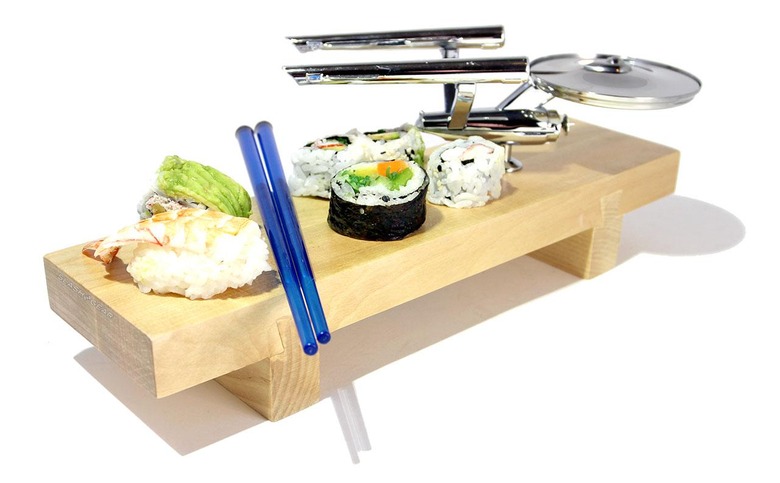 This fantastic piece of artwork holds your dad's sushi, has a pair of built-in chopsticks, and holds soy sauce in the Enterprise's head dish. This set will run you $34.99 USD through ThinkGeek – it's a ThinkGeek exclusive.
Have a peek at our
International Sushi Day ThinkGeek review
for more details and more ideas – there's an R2-D2 sauce holder and a pair of lightsaber chopsticks in there too.
A bag to hold it all in
This year we reviewed the greatest backpack ever to hold 6 smartphones at once. While this bag is made by the gamer-focused Razer brand, your dad does not need to be a hardcore gamer to love it.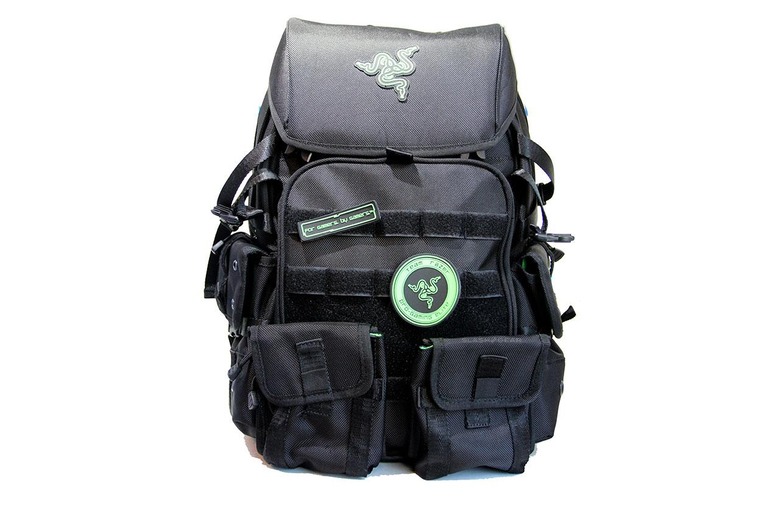 The Razer Tactical Bag is extremely well put together, made to hold more devices than your dad owns, including a laptop, several smartphones, a couple of tablets, a mobile hotspot, a bunch of cords, a tripod, a DSLR camera, and a couple of soda pops.
Seriously, we've carried that. The Razer Tactical Bag $160 USD straight from Razer online or wherever fine gaming accessories are sold.