ThinkGeek celebrates International Sushi Day with Star Wars and Trek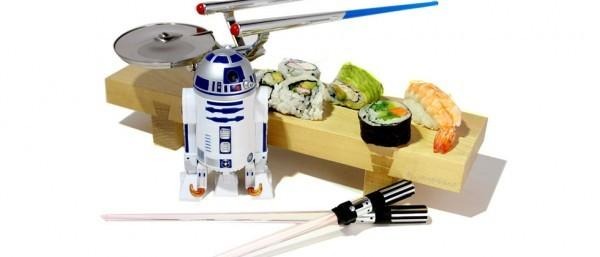 It's time for International Sushi Day, and as they're prone to do, ThinkGeek has made with the appropriate gear to mount up. This year's celebration of this rather fishy event is joined by one Star Trek-themed accessory and a couple from the Star Wars saga. First up is the Star Trek U.S.S. Enterprise Sushi Set, complete with a wood sushi plate, chopsticks, and soy sauce dish. This is no simple affair – it's real wood and real metal – officially licensed by the folks behind the original Star Trek TV series.
The head of the Enterprise is a soy sauce dish. The tail has a couple of removable nacelles for use as chopsticks. The body of the Enterprise rotates so you'll be able to place your sauce just where you want it.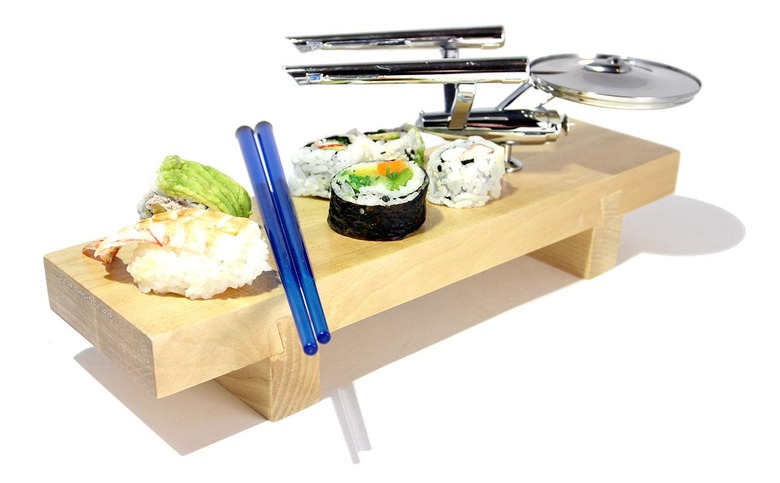 The chopsticks are BPA free and the soy saucer section is stainless steel. Because there's metal, you're not going to want to toss this in the microwave, and you're going to need to take special care to clean this piece of art off by hand – no dishwashers allowed!
Next is a simple piece of accessory goodness. This is a soy sauce bottle made in the shape of our favorite droid, R2-D2.
Inside is a sealed space for liquid storage, and in this case, you're going to be safe using the dishwasher. R2's holographic projector has been "reprogrammed" to meet your needs – pouring soy sauce with ease.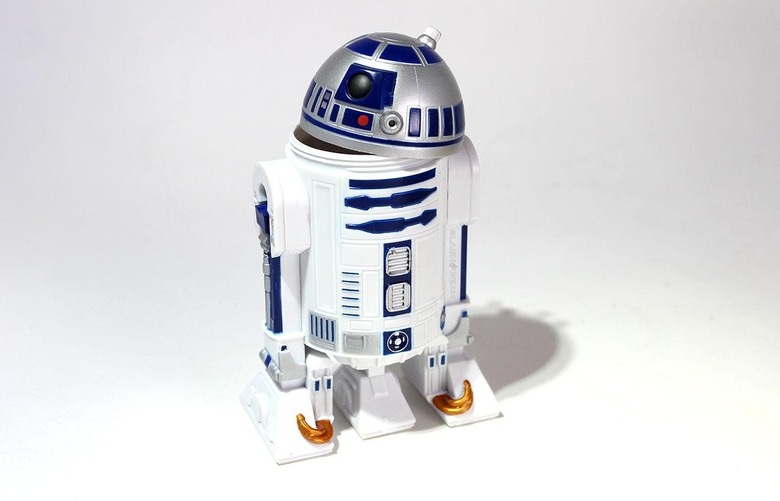 While the pouring spout has been a tiny bit drippy when we've used it for the sauce, this unit has been nothing but friendly to us in our time reviewing it. This is also an officially licensed Lucasfilm piece of hardware.
The final piece of this multi-pronged celebration accessory collection puzzle is the Star Wars Light Up Chop Sabers. Chopsticks that light up like lightsabers, that is to say.
These chopsticks are imported from Japan and made of resin, mainly. They require four LR41 button cell batteries (included in the box), and you're going to need to remove the hilt from the blade portion of the saber before washing.

We've got the Darth Vader Chop Sabers here – you can also pick up a classic Luke Skywalker pair if you do so wish.
Go forth, and celebrate International Sushi Day in a real sci-fi way! The whole ThinkGeek collection of Sushi-friendly products can be found in their Kitchen section this week.