Moto 360 gets Wi-Fi, improved notifications, and more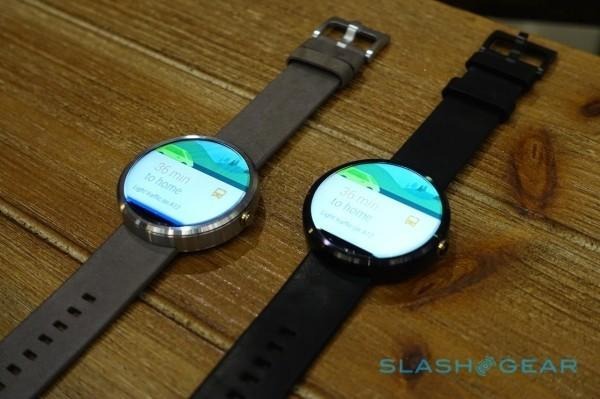 Motorola's round smartwatch, the Moto 360, is getting the newest version of Android Wear, and with it comes some new features that make the wearable a little more appealing. Wi-Fi is one of them, lending a connectivity option that expands beyond Bluetooth. There will likewise be an always-on mode, says the maker, and faster access to favorite app and one's contacts. Notifications, too, will be benefiting from the update, becoming more easy to access and visible for users who are already doing something on the watch. Full list of changes after the jump!
The newest version of Android Wear began rolling out for the Moto 360 yesterday, says Motorola, and so there's a good chance you've already got it. With it users get features for viewing things, like flicking your wrist up or down to toggle through messages. This is joined by a feature for drawing on the display and having it turned into an emoji.
There's the aforementioned WiFi functionality, which allows the smartwatch to connect to a WiFi network directly and do things sans smartphone. Notifications, meanwhile, have been unshackled from the home screen, and with the update will begin appearing at the bottom of the screen when you're using a different app.
Those who use Moto Body, finally, will also be happy: there are more options under it, and users can do things like set calorie goals or sign up for emailed summaries of their goals and other details that'll arrive every week.
SOURCE: Motorola