T-Mobile USA holding HTC One S preview on April 18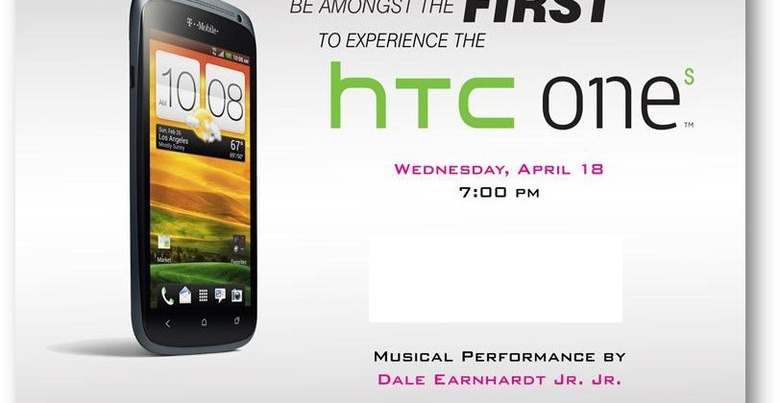 Rumors of an April 25 launch for the T-Mobile HTC One S are looking more possible, with invites for an official press preview a week before being fired out today. The Android 4.0 smartphone – which we reviewed earlier this month (tl;dr: we loved it) – will be the center of attention in New York City on Wednesday, April 18, according to T-Mobile USA's invitation.
T-Mobile USA hasn't confirmed the exact launch date for the new HTC handset, saying only that it would arrive in the spring, but leaks from internal systems have pegged the commercial release on April 25.
[polldaddy poll=6100090]
HTC really needs the One S to be a hit. The company ended 2011 on a low, with an underwhelming range of devices leaving customers unimpressed. That's led the company to warn of a poor Q1 2012 in terms of finances, though according to individual sales stats for January through March HTC does appear to be rallying somewhat.
Also in the pipeline is the HTC One X, headed to AT&T complete with 4G LTE connectivity and Qualcomm's Snapdragon S4 dual-core processor. We've reviewed the European model – which does without the LTE but throws in the Tegra 3 quad-core – here.