T-Mobile myTouch and myTouch Q Review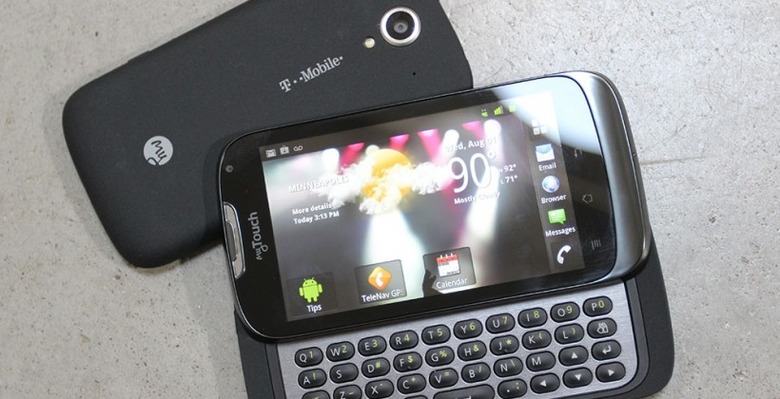 This week we've gotten our hands on the next generation of myTouch devices for T-Mobile, one with a push-out QWERTY keyboard, the other without. Both of these devices are essentially identical save for the slight difference in hardware with the keyboard, otherwise they've both got a 4-inch display at 480 x 800 pixel resolution, a 5 megapixel camera on their backs with a single LED flash, and they've got single-core 1.4GHz processor inside as well. With a keyboard you've got the myTouch Q, and without a keyboard you've got the myTouch, and both of these devices are manufactured by Huawei.
Hardware
These devices are relatively heavy for their size at 6.52 oz (185 g) (for the Q) and 4.94 oz (140 g). They're a nice size for the palm and do have a nice styling to them since they're basically the same set of shapes as the HTC versions of the myTouch line that came before them, including the HTC lip at the bottom of the display. They're not made by HTC, on the other hand, they're made by Huawei. Check out our myTouch 4G review from 2010, our myTouch 4G Slide review from 2011, and our T-Mobile myTouch 3G unboxing from back in 2009, each of them made by HTC.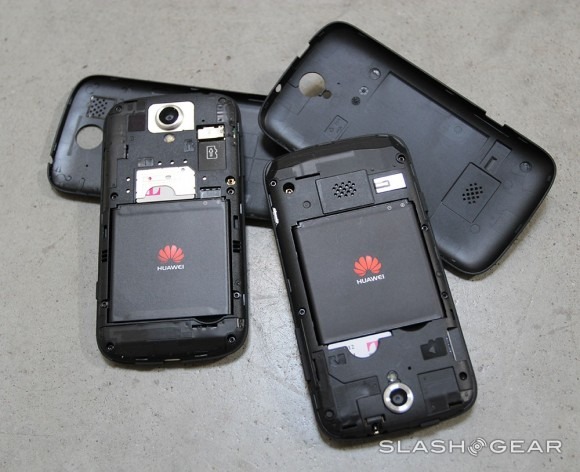 You can see when you remove the back of these devices that you've got a Huawei battery (at 1500mAh) and room for a microSD card for an additional 32GB of storage space. You're also using a full-sized SIM card and a the battery cover has a strange feel to it – almost like a very very fine sandpaper. You've got a dedicated physical camera button on the lower end of the right side of each of the phones, and your lockscreen can access the camera directly along with messages and your phone dialer.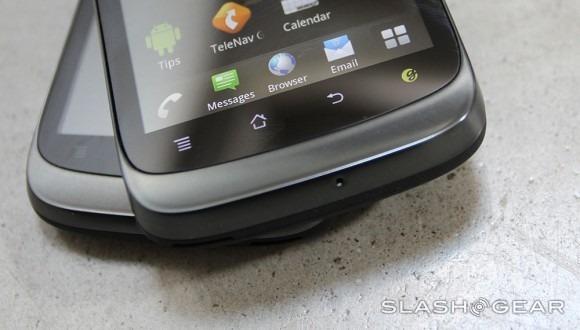 These devices feel generally good to handle and, if we'd had the chance to use them 2 years ago, we'd certainly be placing them amongst the nicest smartphones on the market. At the moment, they're certainly much closer to the middle tier. These devices are made for users brand new to Android.
Have a peek at some benchmark results here – and note that results have been essentially identical on both devices, so much so that we're posting one set of results here that fairly represent both near-identical devices. You'll see right away that these devices are not made for those looking for a massive amount of power. Instead they're meant for users looking to play basic games, social networking, and general phone communication activities.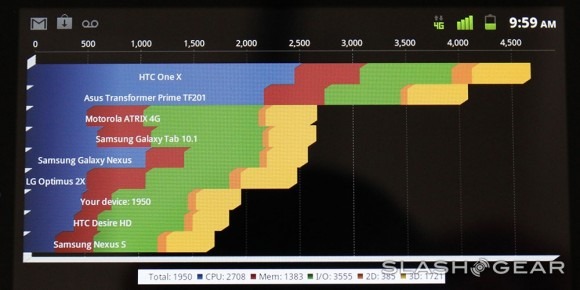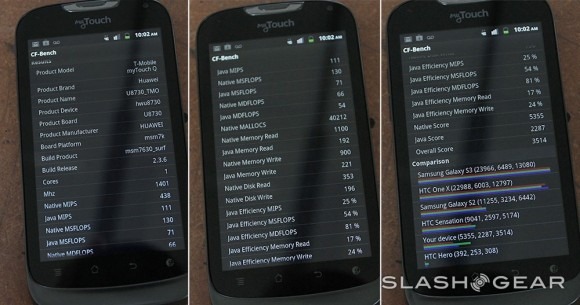 Software
Inside you'll find a user interface that's not quite as refined as Samsung's TouchWiz, quite similar to HTC's Sense, and almost nothing like LG's UI. The Qualcomm processor inside this device makes everything move fairly swiftly, but not nearly as swift as the top tier smartphones you'll find on T-Mobile – this is no Galaxy S III, and it's not an HTC One S, that's for sure. Instead is a device whose software was developed closely between T-Mobile and Huawei, a company relatively new to the USA looking to make a name for themselves subtly, not in a big way like its major competitors.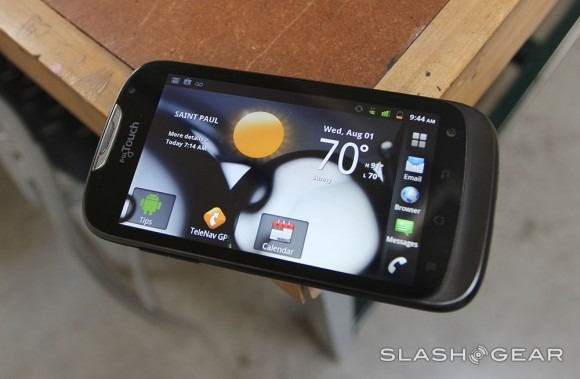 So subtly, in fact, that you might not ever realize who manufactured this device if you didn't take off the battery cover on the back of the device. The front of the device too only says myTouch for a brand, this being T-Mobile's line of affordable yet uniquely situated line of devices made up until now by HTC. The styling here is similar, and for the software there is indeed one component that remains the same – the Genius button.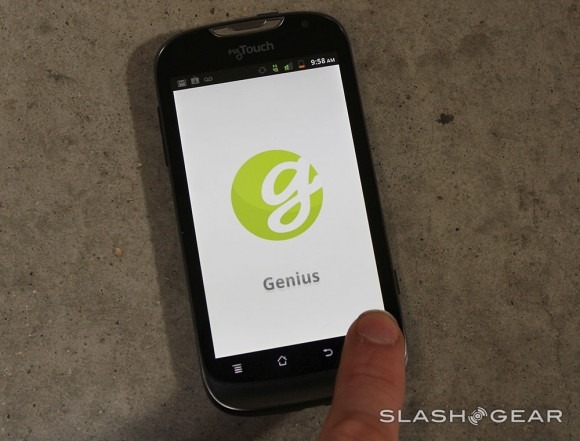 You'll find this button in the lower right-hand side of the display along with the other light-up buttons mentioned above. It's green and replaces what you might remember from the past generation of Android devices as the search button. Here this green button with a lower-cased g on it offers you a selection of abilities that range from voice-activated selection of contacts to searching the web.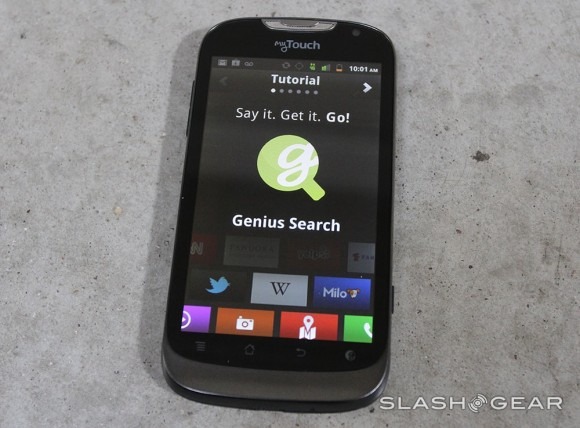 Though the Genius element here does not have quite as accurate a voice recognition as Google's new detector in Android 4.1 Jelly Bean, and it's certainly no Samsung S-Voice, you will find it to be pretty entertaining. Other than the Genius button, it's all pretty standard fare – you're working with Android 2.3 Gingerbread, which is a system that's been updated twice over since it was revealed over a year ago, but it's still perfectly fine for users new to Android.
Camera
Have a peek at some examples of what the 5-megapixel camera on both of these devices can do. As far as we can tell, both devices use exactly the same hardware in the camera department, so no worries about considering which is better than the other. Check out the video below as well – fairly decent.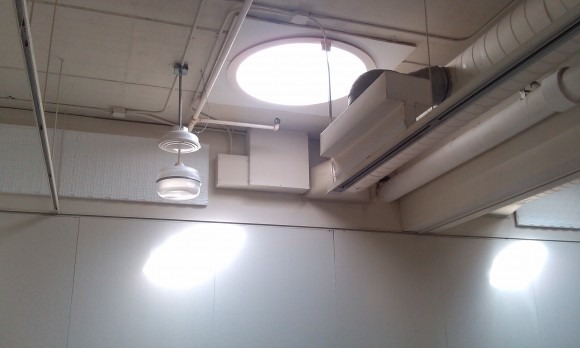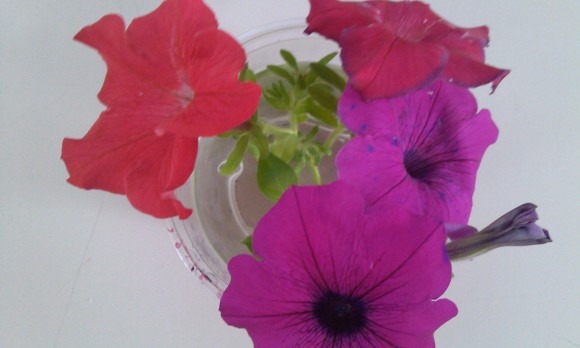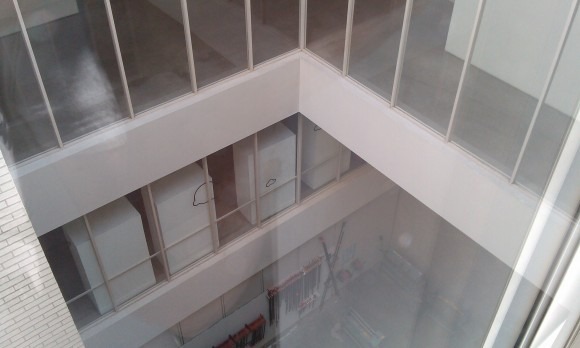 Battery Life
You'll be rolling out with a battery that's certainly not gigantic at 1500mAh, but the phone itself doesn't require that much power to run with the low-requirements display and processor. Because of this, you'll have a full day's charge almost no matter what. Again, as with essentially everything else on these phones, both have used the battery they've been given a basically even amount of quickness.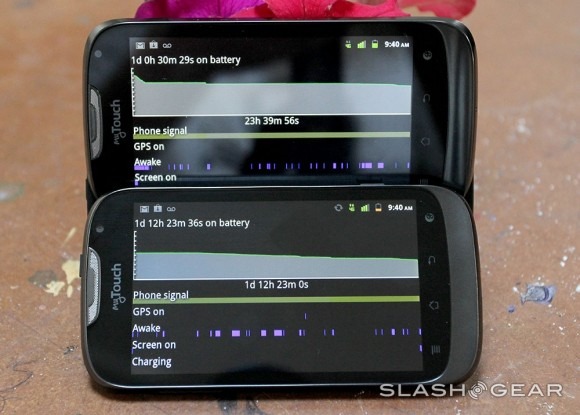 Wrap-Up
Both of these devices will be popping up on T-Mobile very, very soon. Make sure not to mistake them for the myTouch and myTouch Q that are already on T-Mobile as made by LG, for though they may have the same name, they're definitely different models. You may just want to head into your local T-Mobile store to make sure you're getting what you want in this case, since we've not actually had the chance to grab the LG versions since they were out for so short a time. The Huawei manufactured T-Mobile myTouch and myTouch Q smartphones we've reviewed here will be in stores on August 8th.
For all of the other devices we've reviewed on T-Mobile, head back to our phone review portal as well as our tablet review portal – and note that we currently recommend the Galaxy S Blaze 4G as the nicest lower-end model while the higher end of the spectrum has us still wondering which is best: Galaxy S III, Galaxy Note, or HTC One S.