Samsung Galaxy S Blaze 4G Review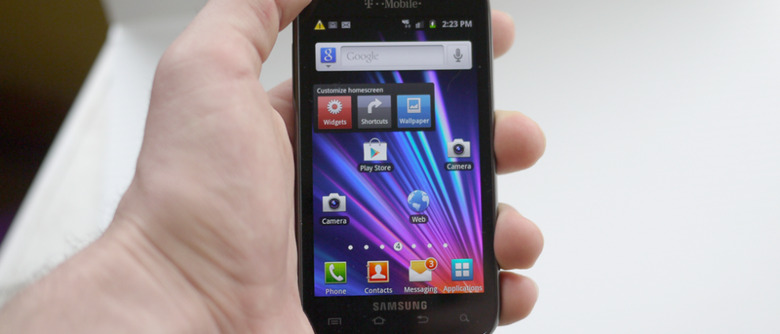 This week the brand new T-mobile Samsung Galaxy S Blaze 4G goes on sale with T-Mobile's own brand of 4G connectivity and a Qualcomm S3 dual-core processor under the hood. This device represents what was fantastic throughout 2011, what's going right with the industry today, and a good look at what it means to pay slightly less cash for a device that by all means should be considered a hero device, but isn't because there can only be one: the Galaxy S II. You can get this device in the store today – now lets have a heavy look at what it means to own it.
Hardware
This device is fantastic for your everyday average Android user. We've reached a point where a dual-core processor like this one has is normal yet the camera isn't quite as powerful as its siblings. Samsung has done this because with a slightly less powerful camera, a few down-grades from the Samsung Galaxy S II, this device is able to be offered at a relatively low price. That said, you'll see below that the camera does wonders regardless of its less than the best rating.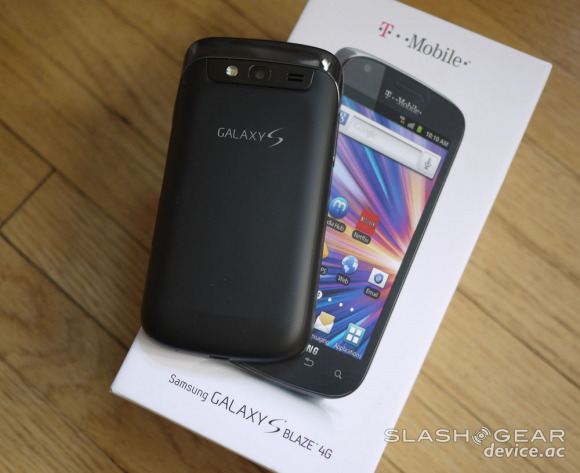 Next notice that this device looks quite a bit different from other Samsung devices on the back – actually looking more like a touchscreen BlackBerry than anything else. The back casing is a little bit slippery if you're used to Samsung's otherwise textured line of Galaxy S II devices which fit in the hand fantastically and slip-free. That's the only downfall of this entire device's physical build.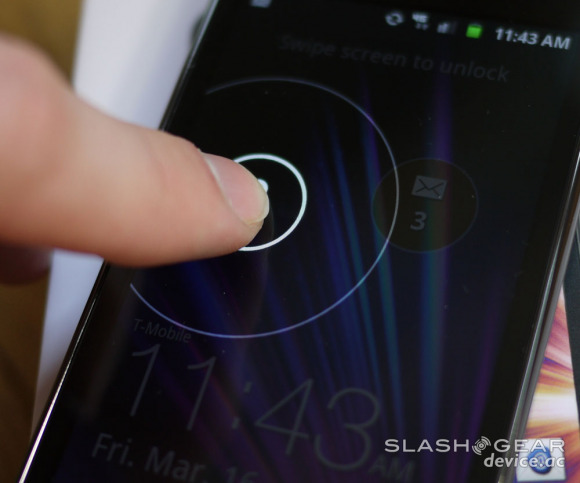 Software
The user interface you're seeing here you should remember quite well from each of the different iterations of the Galaxy S II we've seen, especially the T-Mobile versions. This is the most recent version of TouchWiz from Samsung over Android 2.3 Gingerbread – a great vision for Android if I do say so myself, complete with many customizable features and nice additions by the big S. Have a peek at the device's software (and a bit of the hardware) here:
The network speed here is 42Mbps HSPA+ via T-Mobile and it certainly appears to be doing better than ever. It's certainly not the fastest and most complete network we've seen, even here in the Twin Cities in Minnesota, but it's certainly pretty good. This example is a good average for what we've been seeing with the device thus far: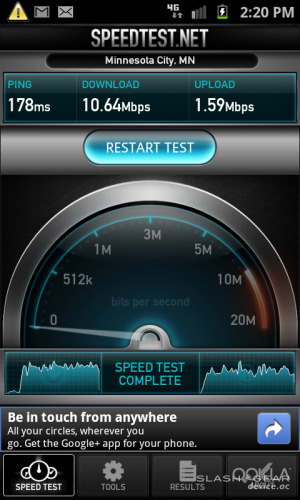 This device also runs a Qualcomm Snapdragon S3 dual-core processor at 1.5Ghz, this allowing the device to perform at a much higher level than any Galaxy S original series device. It's keeping up with the rest of the top-tier devices without trying too hard, getting you ready for the quad-core world of later this year – prepare yourself!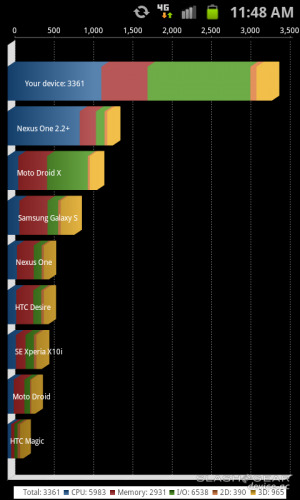 Camera / Battery
This device has a lovely 5-megapixel camera backing it up, which in some cases would be a big draw-back for a device as otherwise powerful as this. Instead though, specifically because you're working with a Samsung device, they've put enough work into the camera that it works great despite it not having the full 8-megapixels we'd expect out of a top-tier device these days. Have a peek at some examples here: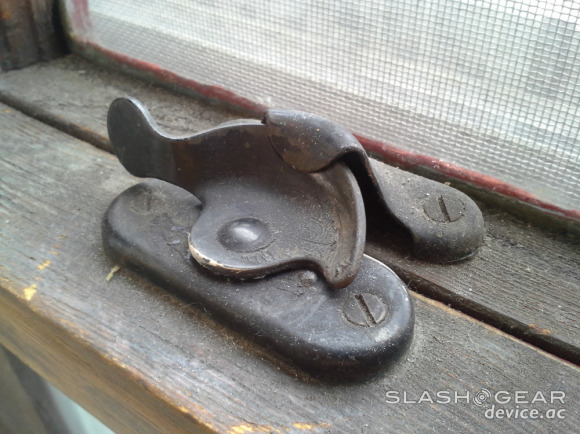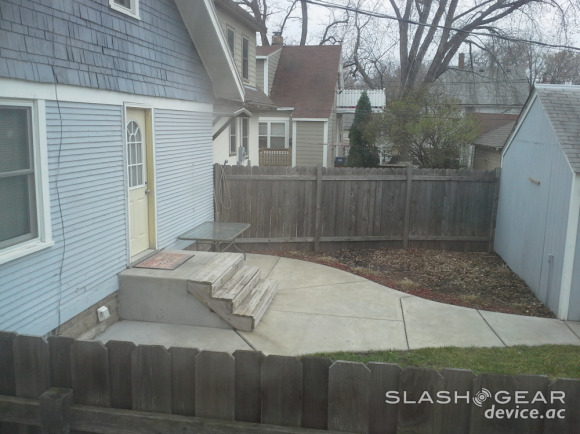 The battery life on this device has been fairly standard, working at a full day (or 14 hours) without needing a charge after relatively heavy use. This device also has the ability to stream videos over its 4G connection for about 4 to 5 hours, and light use will yield something like a day and a half if you're extremely careful about what you tap on.
Wrap-Up
Here in the Galaxy S Blaze 4G you've got a step between the Galaxy S II line and the original Galaxy S line. If you're looking to spend just a bit less than you'd otherwise be dropping on the hero Galaxy S II line here on T-Mobile, this is your winner. You can grab this phone from T-Mobile today and you'll not regret your decision to do so – unless of course you're waiting for the Galaxy S III, a device which will trump this one in both the power and price departments. That's your cross to bear!
You can grab the new Samsung Galaxy S Blaze 4G from T-Mobile right this second on their [online store for $150] after a $50 mail-in rebate and a 2-year agreement.