T-Mobile ICS updates lost on Samsung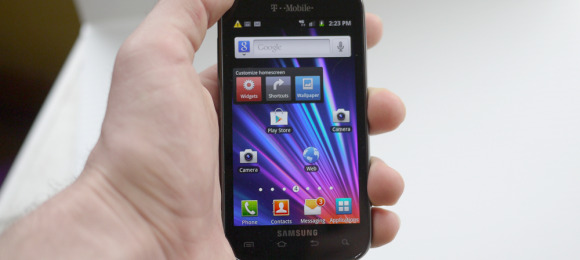 It seems that everyone with a Samsung phone or tablet will be getting an upgrade to Android 4.0 Ice Cream Sandwich soon, with some limits, except for basically the entirety of T-Mobile. Sad as it may seem, Samsung's big list of Android 4.0 Ice Cream Sandwich upgrades today appears very much to have been relegated to everyone except for T-Mobile. T-Mobile Samsung devices that otherwise might have been upgradable at the moment include the Exhibit II 4G, Galaxy S Blaze 4G, and the Galaxy S II in white and titanium, each of these being suspiciously absent from the updates list.
As it stands, Samsung has released a bit of info on what's happening with T-Mobile and their otherwise awesome products being carried with Samsung's name. You'll certainly have expected the following if you're used to carrier and manufacturer jargon in the name of grabbing a few extra minutes out of the public:
"We are in close communication with T-Mobile to ensure that eligible devices are upgraded to Android 4.0 Ice Cream Sandwich in the coming months and will provide updates as we have additional details to share." – Samsung
For everyone else, here's the bit list:
Verizon:
AT&T:
Galaxy S IIGalaxy S II SkyrocketGalaxy NoteCaptivate GlideGalaxy Tab 8.9
Others:
Nexus S 4GGalaxy S II Epic 4G Touch
Look satisfying to you Android lovers out there? We'll see about those T-Mobile smartphones in the near future – hopefully "very soon" as the rest of the updates go live. See you then!