Star Wars STREET by 50 on-ear headphones Review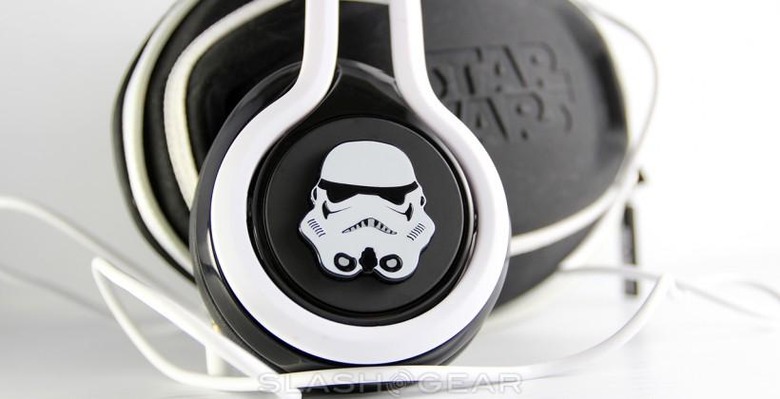 What better way to ring in "May the 4th be with you" – unofficial "Star Wars Day," that is – than with a pair of Stormtrooper headphones? We've got one of the first pairs of Star Wars Stormtrooper STREET by 50 On-Ear headphones out in the wild this weekend and we're having a listen while we sport the most obviously Star Wars-inspired of the collection.
This collection of Star Wars headphones from SMS Audio also includes Rebel Alliance, Boba Fett, and Galactic Empire color/branding combinations. We also saw these premiere earlier this year at CES 2014. Have a peek at our first eyes-on with the entire set, complete with 50 smashing it up with some Stormtroopers himself.
We've also reviewed the Sync by 50 SMS-WS Wireless Headphones and the Street by 50 in-ear wired headphones in the past, so we've had a taste for this fine-looking lineup before.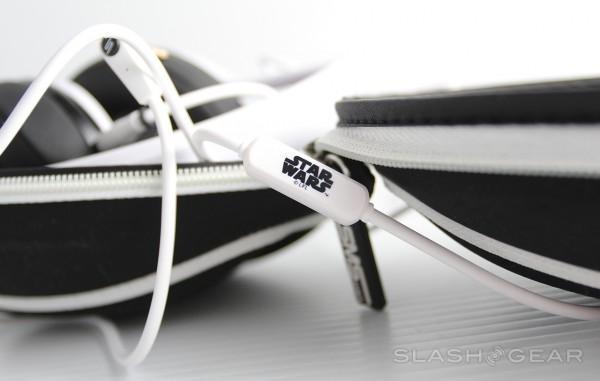 Street by 50 isn't a new line – it's mostly the looks we're after at the moment. Regardless of this, you should be reminded that these headphones sound good.
These headphones deliver full bass without being overly excited like some past top-brand hyped-up designs. You'll not find the intense detail between ranges that you'd find with a much, much more expensive pair of headphones, but you will get a sound that goes deep.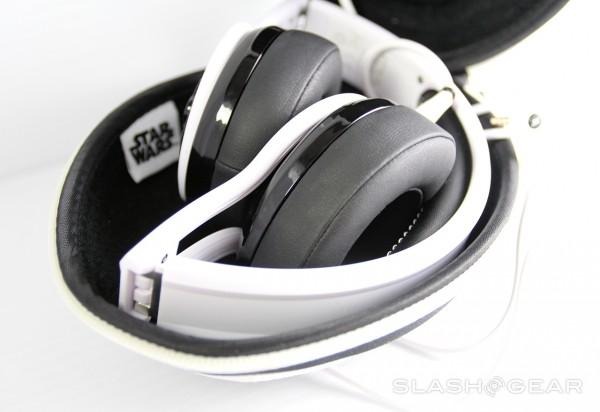 One element we've had trouble with in the past in this model that does not seem to have been entirely erased here is the outside noise level. While most users will be concerned only with blocking out 3rd-party noises around them, those who want to keep their music to themselves will be disappointed – these aren't the cans to bring on an airplane unless you listen to music at a very, very low volume.
For those going on a long journey that still want SMS Audio specifically, we'd recommend the wired STREET by 50 AND Headphones (that's active noise control) or the plain-ol' wired over-ear STREET by 50 headphones (in a wide variety of colors, while you're at it.) For a long trip outside of SMS Audio's lineup, we'd recommend the Parrot ZIK Touch-Activated Bluetooth Headphones, V-MODA Crossfade LP2 (wired), or Sennheiser HD6 MIX (wired).
For those of you that want the best sound quality in a pair of Star Wars-themed headphones on the market today, SMS Audio has you covered. STREET by 50 present the finest sound with intergalactic aesthetics this side of Tatooine.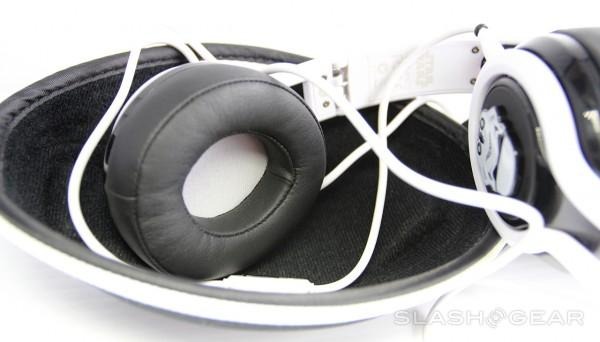 Each pair of Star Wars STREET by 50 headphones works with custom 40mm drivers and a foldable design. These headphones fold down to fit in an egg-shaped case which matches its colors, also containing a rubbery "tangle-free" detachable headphone cord with three-click mic.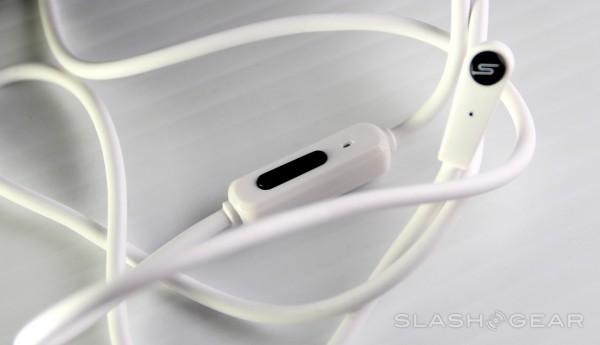 The leather memory foam in the ear cushions is OVALFIT brand and is indeed exceedingly comfortable, even at length. Each pair of headphones comes with a soft-touch cleaning cloth, a certificate of authenticity, a tiny poster and some Star Wars stickers. These headphones will be available starting today – May 4th, 2014, for a cool MSRP of $199.95 USD.
At the moment the STREET by 50 line is the one Star Wars official is working with exclusively. We'll have to wait and see if additional lines (in-ear and/or over-ear) are in the pipeline.