SMS Audio Star Wars line eyes-on: 50 Cent goes galactic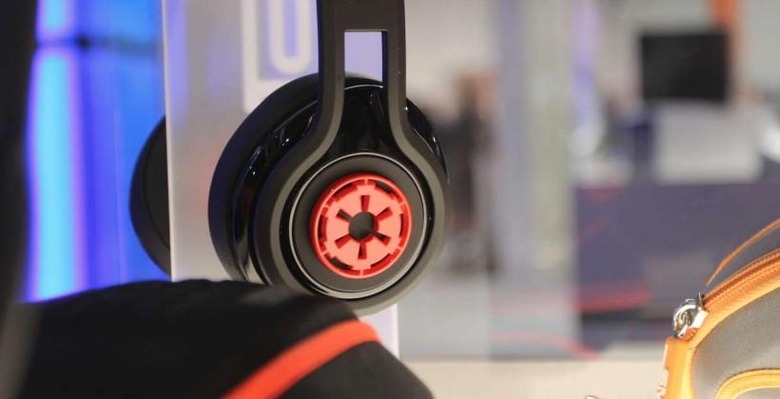 Coming completely out of left field with a release of Star Wars headphones – officially licensed and everything – was 50 Cent and SMS Audio. It's difficult to describe the way this new cross-section of Star Wars headphones looks and feels without being there with them in your own hands, as it were. It's almost as if they're made to look like they're made for children, but continue to impose the possibility of high-end sound – an interesting market to be going after, for sure.
Since we've already had a close-up look and listen with this model in is original form – and in pink, if you like – there's little to be said about the sound quality of the "Street by 50" model of on-ear wired headphones. They sound great – they're balanced well and are made to be used by the higher-end hobby user. What's left now is to decide who will be considering owning this particular set of cans, now that they're branded the way they are.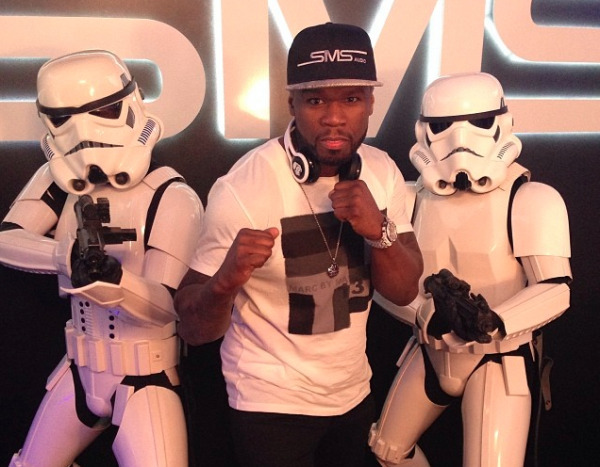 From afar, these headphones look rather strong. The Boba Fett model – the green one with the leafy logo on the sides – appeals to us the most when glanced upon from a distance. It's a bit strange seeing these sets up-close, though, as the extra-fat logo blasts of plastic makes the whole set seem a bit less authentic, visually, than we'd like. This is only a first-impression, of course, but for now they seem more like a younger-audience-aimed design than anything.
The full set of "limited edition" Star Wars SMS Audio "Street by 50" model on-ear headphones will be available in Q2 2014 here in the USA. They'll be appearing with a cool $199.95 USD price-tag, and we're unaware – at the moment – of how many of each set will be produced. More likely than a limited number of units is the idea that they'll continue to be produced until SMS Audio's licensing term with Lucasfilm (owned by Disney) expires.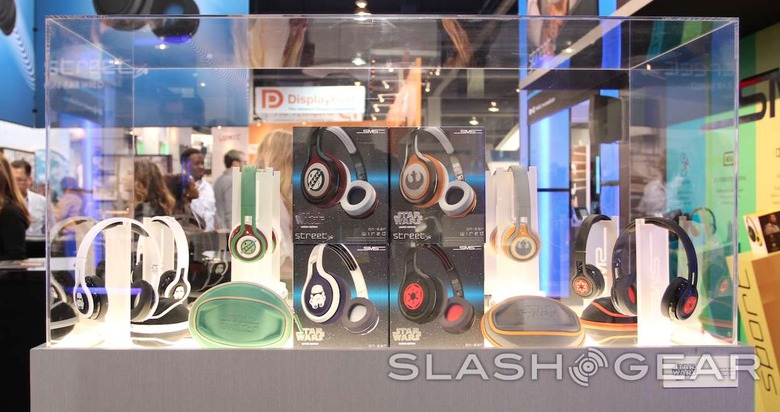 Also making an appearance this week were a set of Street by 50 on-ear wired headphons in a "Sport Collection." These brightly colored beasts are IPX4 rated for liquid protection and resistance – for sweat, most likely. This new collection also works with OVALFIT perforated leather memory foam around 40mm drivers – these will also be coming in with give color choices soon – orange, yellow, pink, blue, and green with black, all for MSRP $179.99 USD.