Parrot ZIK Touch-Activated Bluetooth Headphones Review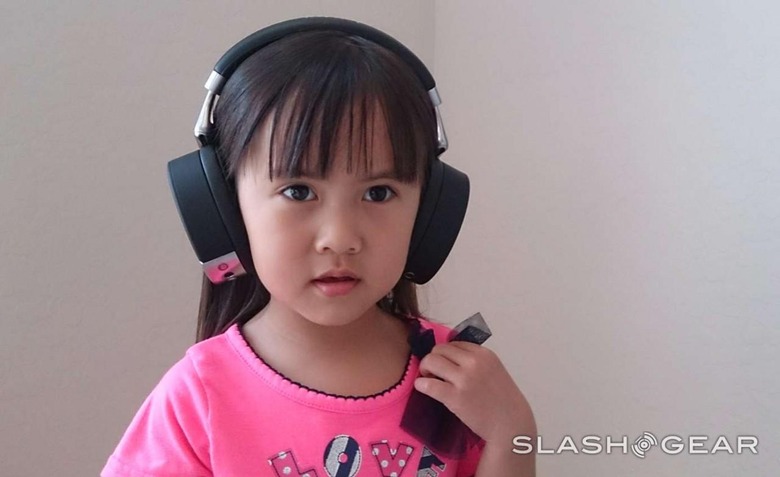 With the release of the Parrot ZIK touch-activated Bluetooth headphones, the company has come up with what's easily one of the most advanced pairs of eardrum blasters on the planet. You'll be rolling with not only a pair of top-tier deliverers of sound for your head, you've got a set of futuristic controls and connections as well. You'll be able to control the headphones by touching the side of the phones, connect with NFC, and work with unique applications on Android and iOS for sound modification.
Hardware
You'll be busting out with Neodymium drivers and a fabulous sound pressure of 110 dB per volt to 1kHz and impedance of 32 Ohms. These high-class beasts work with 10Hz – 20kHz frequency response, next-gen DSP algorithms, and good old downright great sound delivery. You'll be able to connect to these phones with your traditional line-in cable (there's a 1.3 meter cord in the box, too), or you can go wireless with Bluetooth 2.1 delivery.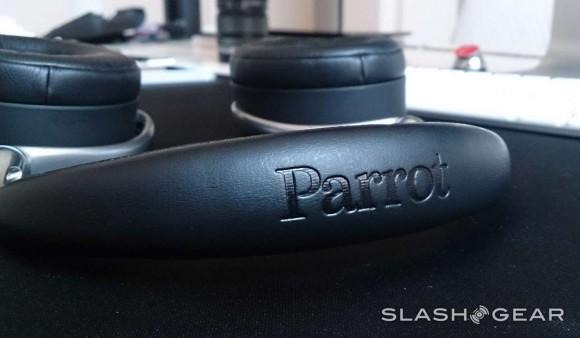 You'll be able to connect to the phones in an instant with NFC via your NFC smartphone and control your phones with a sweet iOS or Android app that's able to control what Parrot calls its "Concert Hall" experience. The Concert Hall experience is made real with this set of phone's DSP (digital signal processor) that'll have you wondering how you ever allowed yourself to listen to music with anything less.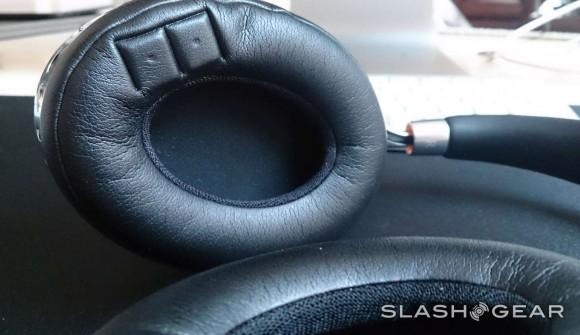 Touching the side of your Parrot ZIK phones will push the sound blasting in to your ears up or down and will allow you to skip tracks in your main music maker as well. This controls your primary music library on your Android or iOS device. Touch-controlling your iPod, iPhone, or iPad moves through your music right out of the box, while the music app you'll be controlling on your Android device depends entirely on the manufacturer of the smartphone or tablet.
You can also choose to just control volume from your touch panels and use whatever app you'd like – or connect with your standard line-in wires from whatever high-powered audio beast you've got on hand. If you're wireless, you'll be using the phones rechargeable built-in 800mAh Li-Ion battery that's charged up via micro-USB – you'll also be using that cord to update the software inside the hardware (they're that next-level!)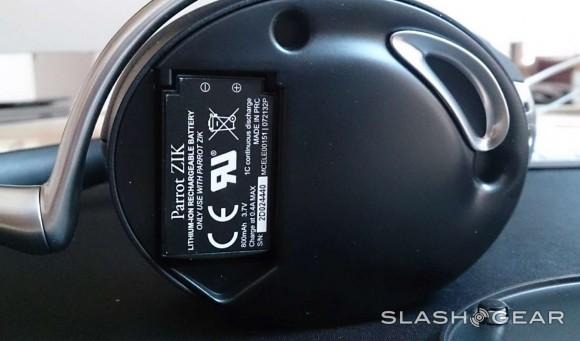 Battery life has been rather astounding – we've been using these phones for several days, and the "with all features activated: 6 hours" quoted time has been surpassed. Of course it's not easy to have all the features on at once, listening to headphones in any situation non-stop, so a lot can be said for standby.
The phones are also rather lovely looking and feeling. You've got alloy head rails, high-quality soft-touch for the touch panels, and an overall build that's going to last you a lifetime. Quite specifically this unit is 150 mm in width, 198 mm high, and are a wild 80 mm deep, weighting in at a healthy 352 grams. And they come with a soft protective pouch as well – stay classy.
Sound Quality
Start to finish, these headphones deliver the highest-quality wireless audio to date. Bluetooth sound has never sounded this nice – and it's not just because the headphones are so comfortable that it's easy to forget they're on. The high-quality sound comes from the in-phone drivers that you'll want to keep powered up – without power, you've got a relatively standard sound experience.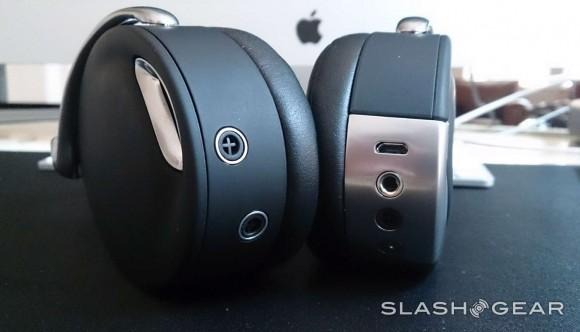 The levels on these phones are balanced as well as we've heard on any pair of headphones in this price range. You'll have no worries of the over-zealous bass that's popping up in the big brand headphones across the board these days, and the Concert Hall DSP is, again, bafflingly realistic. Don't forget to configure your own levels at will in your iOS or Android app too – your four mics make active noise cancellation work for you as well as those you're communicating with, too.
Parrot hasn't made much mention of the four integrated microphones in these phones in their public presentation (through their website and otherwise), but hear this: they do the trick. You'll be able to roll out with hands-free calls with all the noise-cancellation you could ask for.
Wrap-up
The Parrot ZIK touch-activated Bluetooth headphones we're having a look at here will cost you a cool $399.99 USD from several different sources – Brookstone and the Apple Store carry these beasts and they'll be popping up elsewhere as well (sooner than later). Be sure to let us know if you end up taking a look (and a listen) at these phones in the future!