SlashGear Week in Review - Week 8 2009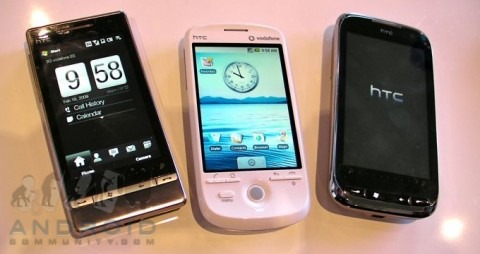 Unsurprisingly we've been Mobile World Congress obsessed this week, with myself and Vincent jetting off to vaguely-sunny Barcelona to see what's new in the world of mobile devices.  Whether a sign of a tighter consumer purse or a slowing in development, there were fewer big-hit devices than perhaps we expected, but Palm still made a strong showing with their Pre, while HTC caused ripples with both the Touch Diamond2 and Touch Pro2 as well as the Android-based Magic.
We were also quite taken with Nokia's imagery-obsessed N86 8MP, while the Sony Ericsson Idouobviously struck a chord with readers as our live demo video views shot through the roof.  Meanwhile Samsung brought some AMOLED-display beauties to the show, the UltraTOUCH, Omnia HD and, somewhat less impressive, BEAT DJ. 
The strong showing from Android never arrived, with only the HTC Magic for Vodafone promising to be anything more than vaporware.  NVIDIA did drag along the latest in their reference design series, a $99 MID with 1080p output and a port of Android, but it's still far from retail-ready.  In fact the biggest platform news came from Microsoft, who launched Windows Mobile 6.5.
There's much more Mobile World Congress news than I can cover here, so for all the details hit the MWC 2009 tag.  Of course, the world doesn't stop just because mobile vendors are crowing, so we've also looked at the Gateway FX6800-05, the company's stonking Core i7 gaming PC, and the ASUS Eee PC 1000HE, with its claims of massive battery life.