SlashGear Week in Review - Week 46 2008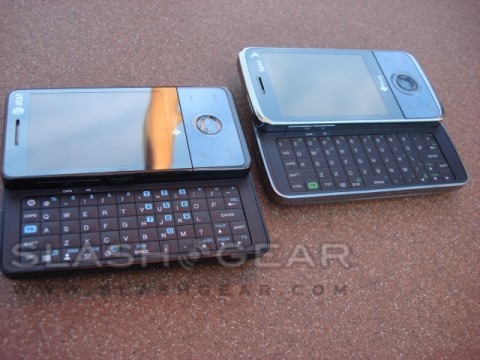 It's been a mobile device bonanza this week, with the AT&T Fuze landing at SlashGear and promptly getting hauled over to the Sprint HTC Touch Pro for a damned good comparing.  Meanwhile HTC have set tongues wagging by fettling a version of the Touch HD for a Russian WiMAX carrier: they assure us that the HTC MAX 4G won't be showing up anywhere else, but forgive us if we're natural sceptics.  Meanwhile Verizon finally confirmed that the BlackBerry Storm 9530 would hit stores on November 24th, priced from $199.99, AT&T released the QuickFire, and Nokia confirmed the open-secret that is the E63 smartphone.
Other interesting looking announcements include the Samsung Eternity on AT&T, LG Prada II, and the iRiver wave which, for the moment at least, is stuck in Korea.  Still, they're trailing in the wake of Apple's iPhone 3G, which finally edged ahead of the Motorola RAZR to become the best selling mobile handset.  Just the right time for rumors to begin that Costco are planning to sell the Apple device for $149.  Whether or not that pans out, if you plan on using your iPhone 3G as Apple intended it then you'll be wanting to take a look at our Mophie Juice Pack review for the power-guzzling smartphone.
Slightly larger, but using that space to its best advantage – by packing in the connectivity – comes UMID's Mobile Internet Device.  Blessed with WiBro, WiMAX, HSDPA, WiFi, Bluetooth and a 4.8-inch touchscreen, it leaves us in the bizarre situation of not only hoping it will make it to our shores, but that we'll have the wireless networks to sate it.
All too often we see slick gadgets in Korea that we'll never get a chance to play with ourselves; it was nice, then, to be able to exclusively confirm that Nanovision's MIMO 7-inch USB LCD monitors are coming to the US, UK, Italy and Japan.  We've got review samples winging their way to us right now, so expect full coverage this coming week.
For once, netbooks took a backseat over the past seven days, with the only major news being Dell's Inspiron Mini 12 getting a confirmed price – from $549 – and release timetable.  You'll be able to pick up the 12.1-inch budget ultraportable from the second week in December.  In gaming, meanwhile, we found out about Sports Active, EA's upcoming challenge to the Wii Fit.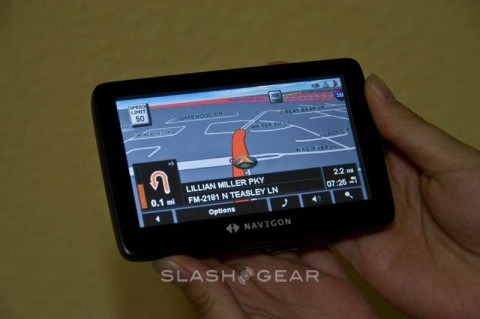 You'd think we were entirely unable to read a map here at SlashGear this week, with three separate PND devices in for review.  The Navigon 7200T, Mio's Knight Rider GPS and Telenav's Shotgun PND all took their turn ordering us about; thankfully we had the Flip MinoHD to document the ordeal.
Winner of the week has to be Bang & Olufsen, who have already whipped commenters into a frenzy by announcing the terribly expensive BeoSound 5 Digital Music System.  Par for the course for the Danish company, really.  Meanwhile loser of the week is Circuit City, who have voluntarily filed for bankruptcy.  The credit crunch claims another victim, but we suppose that means plenty of stock-clearance bargains this holiday season.