LG Prada II launching Tuesday November 18th in UK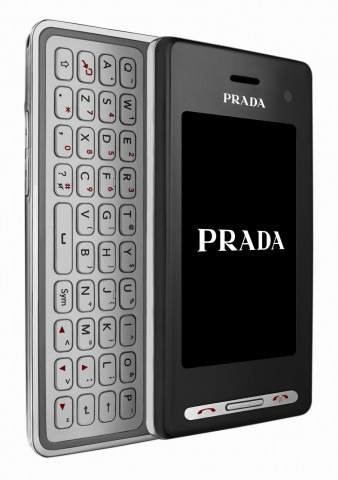 The LG Prada II cellphone will hit the UK on Tuesday November 18th, according to the latest news from the company.  Successor to the incredibly popular LG Prada – which we reviewed back in May last year - the Prada II keeps the 3-inch 400 x 240 capacitive touchscreen but adds a slide-out QWERTY keyboard and 5-megapixel camera.
Unlike rival QWERTY devices from HTC and other manufacturers, the Prada 2 runs LG's own OS rather than Windows Mobile or Google's Android.  If our experience with the first-generation Prada is anything to go by, that will mean a straightforward and user-friendly GUI but perhaps lacking in some of the customization, flexibility and detail of a more advanced OS.  Of course, having had 18 months to develop the new Prada II, LG could still well surprise us.
No word on price or whether the LG Prada II will be supplied through a carrier or SIM-free.  Attempts to position mobile devices as "premium" is difficult in the UK, where buyers are used to getting their contract handsets free.
[via electricpig]