Dell Inspiron Mini 12 from $549; ships early December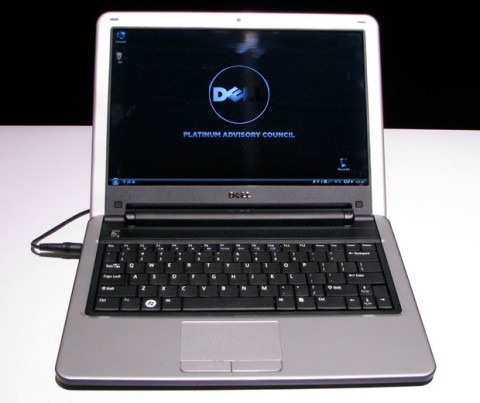 Dell have confirmed US pricing for the Inspiron Mini 12, the 12.1-inch Atom-based netbook.  The range will start from $549, with a 1.33GHz Intel Atom Z530 processor, 1GB of DDR2 RAM and a 40GB 4,200rpm hard-drive, together with a 3-cell battery rated for up to three-hours use.  Top spec, meanwhile, is the $649 Mini 12 (after $80 instant-savings) with the 1.6Ghz Atom Z530 processor, RAM and WiFi b/g, but an 80GB hard-drive and 6-cell battery good for six-hours use.
In-between slots the $599 model (after $55 instant-savings), with a 60GB hard-drive and the same 6-cell battery and CPU.  All three versions run Windows Vista Home Basic, have integrated Intel 500 graphics, Bluetooth 2.1, a 1.3-megapixel webcam and come in black; the two entry-level models have a one-year warranty, while the top-spec version doubles that to two-years.
Options include a white casing (at no cost) and, in the case of the base model, an upgrade to the 1.6GHz Z530 processor ($50).  The systems are due to start shipping in the second week of December.
[via Electronista]