Circuit City files for bankruptcy as creditors circle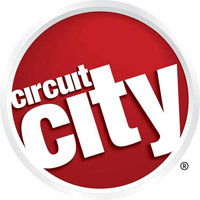 Circuit City has filed for Chapter 11 bankruptcy protection, in a move to reduce pressure from suppliers and in what could be a final, last-ditch attempt to ride out the ongoing credit crisis.  The company, which is the number two electronics retailer in the US, announced last week that it would close 155 stores before the end of the year; however, increasingly strict terms from Circuit City's suppliers – including demands for payment up front – were hampering what company CFO Bruce Besanko described as "turnaround goals".
"In large part, a Chapter 11 filing is due to three factors, all of which contributed to a liquidity crisis that prevented the company from completing its turnaround goals outside of formal proceedings: erosion of vendor confidence, decreased liquidity and a global economic crisis" Bruce Besanko, CFO, Circuit City
If the Chapter 11 petition is successful, Circuit City will be able to continue in business with the county court – in this case in Richmond, Virginia, where it is based – supervising the repayment of creditors.  According to the filing, as of August 31st the retailer owed around $2.32bn to more than 100,000 creditors, with HP, Samsung and Sony taking the top spots.  Circuit City assets were valued at $3.4bn.
Best Buy has recently confirmed that it is interested in taking over those Circuit City locations closing, though it has not suggested which it is considering nor even if such plans have been made.  Meanwhile analysts believe the large-scale liquidation of the axed Circuit City stores could have a knock-on effect that damages Best Buy's holiday sales performance.