Circuit City axes 155 stores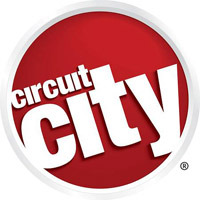 Electronics shoppers in Milwaukee, Antioch and Lenexa (which sounds like a prescription tranquilizer) beware – your Circuit City stores are among the 155 the company has confirmed are closing.  While the company has not announced any specific reasons for the closures – which will also mean Circuit City pulling out of twelve markets – it's not hard to see it as an attempt to push its ailing share price back above the $1 mark.
Full list of stores affected after the cut
Affected employees have been sent a letter (see the gallery below) informing them that their jobs will terminate on or before December 31st; Circuit City "has not yet determined" if they'll be eligible for severance pay, but they've made clear that transfers between stores are not possible.  In fact, those being made redundant must wait until that process is fully completed before they can apply to work at an alternative store.
Liquidation teams are apparently set to move into the 155 stores and begin the process of selling as much stock as possible; no new deliveries will be made.  Warranty work already in progress at repair centers will be returned to alternative locations, while items waiting to ship out to the repair centers from affected stores will need to be picked up again by customers.
[via Consumerist]