SlashGear Week in Review - Week 43 2008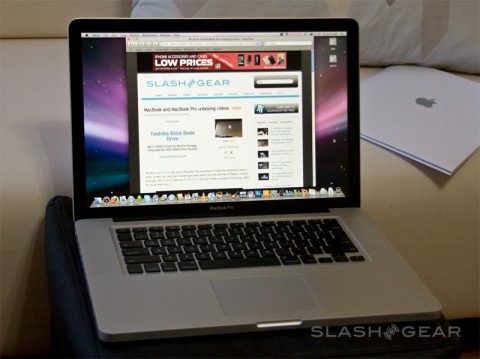 We kicked off the week with some high-profile reviews here at SlashGear, putting the latest MacBook and MacBook Pro laptops through their paces.  If you're considering one of these slick new machines – or are wondering what style features other manufacturers will be copying over the next six months – make sure to check them out!  We also played with a more budget computing option in the shape of the ASUS Eee PC 1000HA.
Meanwhile cellphones have been on the test bench, with Sprint's pair of new Samsungs – the messaging Rant and the musical HighNote – squaring up against Velocity Mobile's 103 smartphone.  We had to leave our desks to try out Blackline's GPS Snitch, however, but were back in before curfew to play with some toys: WowWee's Bladestar remote control helicopter, for one, and a rather more unusual review of the WowWee Femisapien. 
Elsewhere, Apple took a starring roll among the rumors with shipments of the ageing Mac Mini halted; that sparked talk of a refresh, bringing such goodies as Mini DisplayPort, SATA and a new chunk of RAM.  However undisclosed search records suggest that they might be too busy working on a netbook or UMPC, though as ever take this rumor with the biggest pinch of salt you can, well, pinch.
Speaking of netbooks, ASUS confirmed (again) that they would be bringing touchscreen models in their Eee PC range to market, together with versions running the Windows 7 OS in 2009.  More imminent, the company announced a November 1st release of the coveted Eee PC S101, which will cost a not-insignificant $699.  The specs scream netbook but the price says otherwise; still, ASUS must be doing something right as even MSI's healthy Wind netbook sales figures trail far behind that of the Eee.  MSI will be hoping that their Wind U120 – complete with 3.5G WWAN – will lend them some extra momentum when it hits shelves for around $550 in November.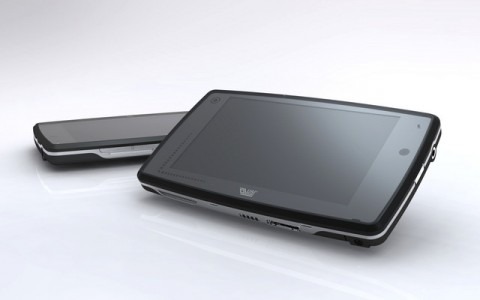 Elsewhere, Google released the open-source code for their Android mobile platform, and a device that would do very nicely running such an OS, the super-skinny USI MID-160 slipped out to grab headlines and prompt drooling.  Meanwhile, in France, carrier SFR proved the rest of the carriers to be all mouth and no pantalons by putting 3.5G versions of the Archos 5g PMP, Eee PC 901 and M! MID on sale.
Finally, the week can't go by without us mentioning your friend and mine, the lovely Oprah Winfrey, who has happily declared her love for the Amazon Kindle.  The product placement isn't anything new; what I'm more interested in seeing is how sales of the ebook reader change after the First Lady of daytime television lends her name to it.  Care to make a prediction?