ASUS Eee PC S101 Luxury Netbook Gets $699 US Release On November 1st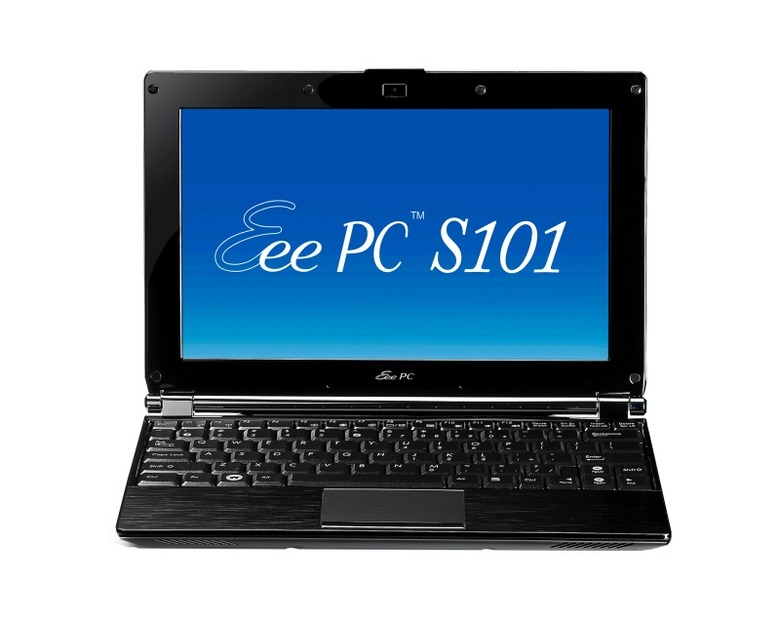 The ASUS S101 luxury netbook will launch in the US on November 1st, priced at $699.  That's the latest news on the hotly-anticipated high-end Eee PC, which eschews the usual netbook frugality to instead offer basic internet, email and general connectivity in a super-portable package.  Your $699 gets you a 0.75-inch thick chassis in "copper brown" or "graphite", both with chromed accents, while under the hood it's the usual 1.6GHz Atom and 1GB of RAM.
Other specs include WiFi b/g/n, Bluetooth 2.0, a multitouch trackpad, VGA-quality webcam and multi-format memory card reader.  Storage is apparently a "hybrid" of both 16GB SSD and 30GB HDD.  The display is a 10.2-inch 1024 x 600 LED-backlit panel with matte finish.
All that in 2.3-pounds.  It's hard to imagine that there are many buyers looking for a netbook ultraportable when, for even less money, they could have a "proper" laptop; that $699 price is near enough twice what you'd pay for a similar specification netbook, in fact, without the luxury branding.  However ASUS CEO Jerry Shen insists that the S101's development was prompted by high consumer demand.
[via Engadget]