SlashGear Week in Review - June 15th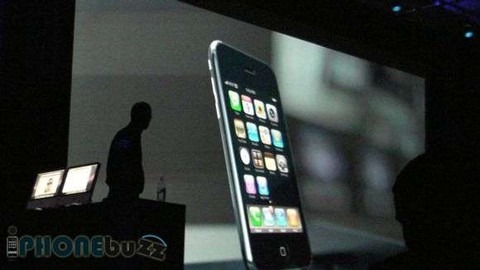 Unsurprisingly the iPhone 3G has overshadowed just about all other news this week, with Steve Jobs taking to the Keynote stage at WWDC 2008 on Monday and announcing Apple's updated cellphone.  Packing 3G, GPS, improved software and more into an only slightly thicker (and curvier) chassis, the iPhone 3G is destined to make waves when it launches on July 11th, especially given the lower price of $199 (for the 8GB model).  We live-blogged the Keynote and many of you were good enough to join us; check out our coverage here, and click over to iPhone Buzz for more up-to-the-minute iPhone news.
Still, the big news out of Cupertino didn't stop Voodoo from making a try for gamers' hearts with their two new super-systems.  The Envy – a MacBook Air-rivalling ultraportable notebook – and the Omen – a monolithic custom-designed desktop – caused waves with their superlative performance and stupefying price-tags. 
Less expensive, but no less surprising, ASUS revealed pricing for the Eee PC 901, 1000 and 1000H.  Ostensibly "budget" ultraportables, the notebooks will actually cost you a minimum of $599 (for the 901).  The good news is that real-world performance of, say, the 901 versus its predecessor the 900 is much improved; the bad news (for ASUS at least) is that there are plenty of other new "normal" notebooks that will quite likely undercut the Eee numbers.  HP alone announced 16 new notebook and tablet models this week.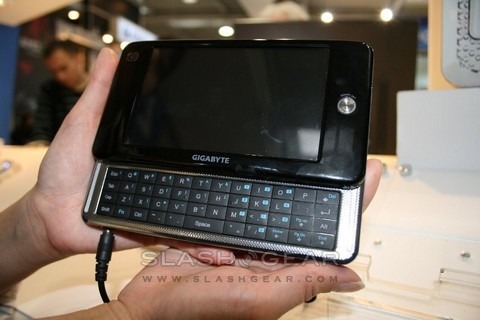 It's not just standard notebooks, either; Gigabyte announced pricing for their M528 Mobile Internet Device, while at the other end of the touchscreen scale (and not something you'd want to carry around with you), HP's TouchSmart PC got a slick upgrade and arguably manages to outclass the iMac.
If the idea of the TouchSmart being compared with an iMac is too strange for you, things could just get stranger.  EFiX is about to launch a USB dongle that will streamline the installation of OS X onto standard (i.e. non-Apple-sanctioned) hardware.  Expect histrionics when it hits the streets.
Elsewhere, further details about Dell's own entry to the ultraportable space emerged, including naming – Dell E and Dell E Slim – and confirmation of not just an 8.9-inch device but a larger, 12.1-inch version.  If they can bring them in reasonably cheaper than the larger Eees – and, being Dell, there's nothing to say that's unlikely – then the familiar brand name will win them plenty of customers.
In gaming, the "Ouch!" award for trying to save money and have it bite you in the ass goes to Microsoft, for trying to develop their Xbox 360 GPU chips themselves.  If all had gone to plan, it would've saved them millions of dollars versus contracting the design out; unfortunately the chips caused the infamous Red Ring of Death fault, and cost Microsoft over $1bn in warranty repairs.
As for what the SlashGear team have been looking at this week, aside from eyeing up the new iPhone we've had Gateway's M-152XL notebook in for review, and spent some time with HP to marvel at their CRT-besting DreamColor LCD monitor.  If you want to know what animation experts DreamWorks use to create films like Kung Fu Panda, make sure to check out our exclusive videos.