The Voodoo Envy 133 features customizable details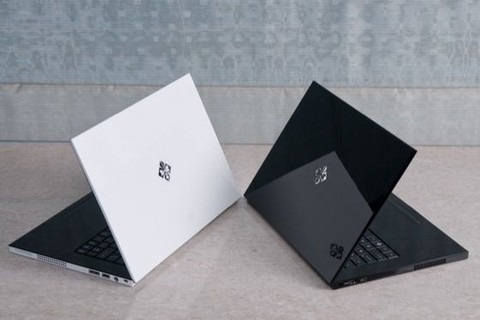 HP has just announced this very sleek Voodoo Envy 133 notebook in Berlin. I have been blissfully happy with my MacBook, which is only a year old. I have never once found a laptop that I have ever considered trading my laptop in for, until I saw this HP.
With its customizable features, such as colors to choose from and even ink designs and iconograph patterns, I can't resist. I'm a sucker for having gadgets that are somehow unique. The only unique thing on my MacBook is a mystery chip on its corner that is slowly growing.
The laptop will be sold starting at $2,099 and features a 13.3-inch 1,280 x 800 LED display. It also features near-instant access to the internet and skype, apparently the fastest of any HP.  Under the slick hood are Intel GMA X3100 graphics, a 1.8GHz Intel Core 2 Duo SP7700 CPU and a choice of HDD or SSD drives.  Connectivity includes HDMI and two USB ports, one of which doubles as an eSATA port. The Envy also is a low-energy laptop for those that like to remain at least a little environmentally conscious, and its power brick doubles as a WiFi access point.
LaptopMag have been granted some hands-on time with the Envy; check their report here.  More detail on Envy specs here [pdf link]
[via crunchgear]