HP DreamColor LCD hands-on event: 1bn colors & CRT-class images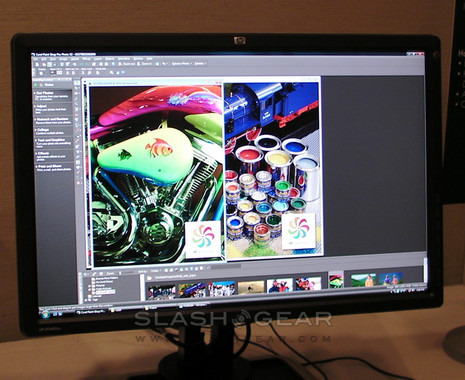 Last week we took you behind the scenes of DreamWorks Kung Fu Pandaand the brand new server-farm HP put together for the hundreds of animators.  Now we've got some more exclusive photos and video for you, this time of the DreamColor monitors HP created to replace the CRTs traditionally relied on in animation and graphics.  Developed with DreamWorks, the HP DreamColor LP2480zx Professional LCD Display is the World's only color-critical LCD based on HP DreamColor Engine technology: 24-inches of one billion active colors and CRT-class black.
Check out the exclusive videos from the DreamColor event after the cut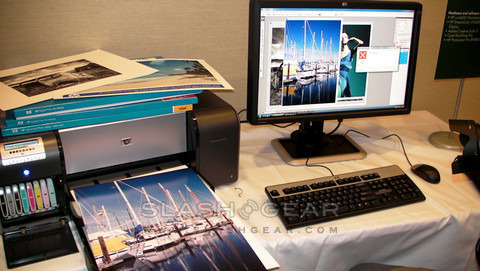 Traditionally, animators, digital film-makers and photo editors have needed to rely on CRT monitors for the best color reproduction, as LCD displays simply weren't precise enough.  The DreamColor LCD, however, can show more than 64 times the colors a normal LCD is able to, and has convenient push-button access to seven different color space presets: sRGB, Adobe RGB, Rec. 601, Rec. 709, DCI-P3 emulation (97%), and full gamut. 
The LP2480xz is the first display to be introduced under the HP DreamColor Technology initiative, a two-year technology collaboration between HP and DreamWorks Animation that aims to deliver accurate color that remains consistent from application to application, device to device, and medium to medium.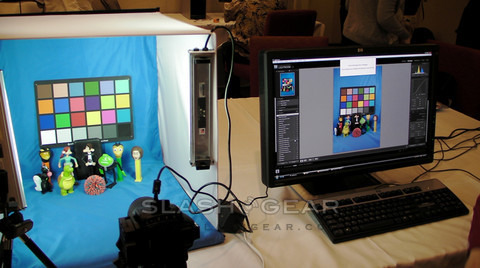 The 30-bit display has an RGB LED backlight and a contrast ratio of 1,000:1. Black luminance is an astonishing 0.05 cd/m2 (typ. black level at minimum white level): normal LCDs, even those claiming to be for color-critical applications, usually manage 0.5 cd/m2. Native resolution is 1920 x 1200, but it's also happy with 1920 x 1080 @ 60Hz high-definition. Connectivity includes two DVI-I, DisplayPort 1.1, HDMI 1.3, Component (YPbPr), S-Video and Composite, plus there's a four-port powered USB hub.
It's tough to describe just how rich the colors are, and even harder to photograph or video! This is, as you might expect, the best quality image I've ever seen on an LCD display, and to be honest it's probably the best on any screen, no matter the technology, that I've come across. The display is now shipping worldwide for a US list price of $3,499. 
Our full gallery of live DreamColor photos from HP's event is here.  You can find out more information at the LP2480zx's official page here.
Introduction to the DreamColor partnership:
Animators and DreamWorks pros discuss the DreamColor LCD: