SlashGear Evening Wrap-Up: July 30, 2012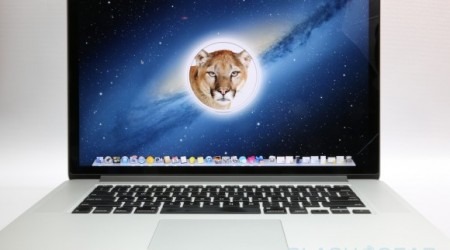 Well folks, another Monday is in the bag. We must say that for an otherwise ordinary Monday at the end of July, this one was pretty eventful as far as news stories go. Most importantly, today marked the beginning of the patent trail between Samsung and Apple. This morning we took a closer look at the trial and the arguments being made by both sides, while later on in the day we received word that a key witness in the case won't be showing up to testify. Apple's courtroom woes don't end at its trial with Samsung, however, as the company is also being sued over its Siri technology by a university in Taiwan.
Moving right along with the Apple news, it looks as if the company might be planning to reveal the iPhone 5 during an event taking place on September 12, and there were also a few whispers about the rumored reveal of the iPad mini. Mac OS X Mountain Lion seems to be lining Apple's pocket with even more cash, as it was announced today that the launch of Mountain Lion has become the most successful OS launch in company history.
In other news, 16GB Nexus 7s are now available at the Google Play Store again! They have an estimated shipping time of 3-5 business days now, but you might want to grab one sooner rather than later if you're planning on buying – considering the speed at which the last batch sold out, we wouldn't be surprised if Google ran out again soon. Microsoft announced that Surface will be launching alongside Windows 8 on October 26, and over the weekend an actual Xbox 720 developer kit was spotted in the wild, complete with a $10,000 price tag. Is the next generation Xbox closer to release than Microsoft is letting on?
Do you believe the National Security Agency is spying on American citizens? That's what one former NSA agent claims. Ubisoft made a pretty big fumble when it was discovered that its UPlay client had some major security vulnerabilities, but thankfully the publisher was able to deliver a patch for the service quickly. The first round of Google Glass Explorer hangouts on Google Plus didn't quite achieve the desired effect, and today we got our first true introduction to the new Wikipad gaming tablet. Will it replace your gaming desktop? No, it certainly won't, but that weird-looking controller makes us want one anyway. Finally, the Curiosity rover will be landing on Mars soon, and NASA is planning on livestreaming the entire event. If you've ever wanted to watch history in the making, you'll soon get your chance.
That does it for the news, but we've also got a couple original posts for you to check out too, with a new column from Philip Berne and a review of the T-Mobile Samsung Galaxy Note by Chris Burns. Enjoy the rest of your Monday evening, folks!