Nexus 7 16GB back on sale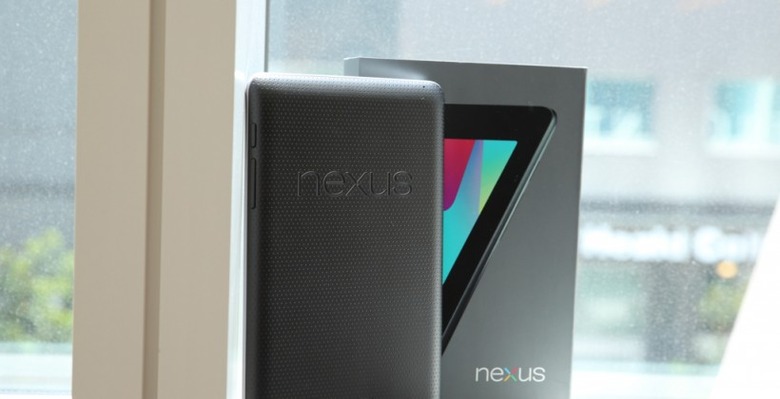 Google has resumed sales of the Nexus 7 16GB, having sold out of the 7-inch Android Jelly Bean tablet and been forced to freeze online orders as ASUS worked to build up stock. Listed at $249, the 16GB tablet ships in 3-5 business days; stock levels began to look shaky midway through July, before Google decided to cease taking orders a little over a week ago.
Meanwhile, the cheaper 8GB Nexus 7 is also available to order online, again with shipping estimates of 3-5 days. That version comes in under the two hundred dollar mark, making it one of the cheapest brand-name Android tablets around.
That's despite have solid specifications and the very latest version of Android itself. ASUS did decide to trim some of the spec sheet in reaction to the price; the company admitted that it purposefully opted out of including a rear camera because it would not have been able to afford one with sufficient resolution to make it worthwhile to owners.
Exactly what levels of stock Google actually had in the first place has not been revealed, and the company hasn't announced sales figures for the Nexus 7. The tablet will be the centerpiece of Google's new Fiber broadband and smart TV service, too, taking on the role of remote control.
It also makes for a useful companion to the Nexus Q, Google's unusually-shaped media streamer, and something else that has been in relatively short supply in recent weeks. There's more details on the Nexus 7 in our full review.