ASUS: There's no Nexus 7 rear camera because you'd only complain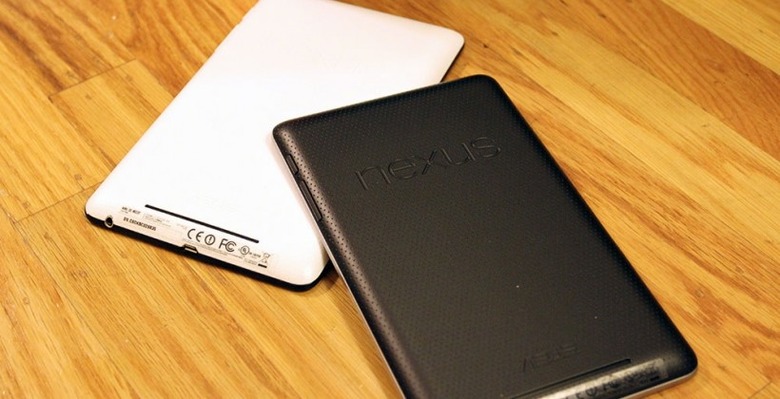 This morning the folks at ASUS have sent out a small Q and A note which answers several often asked questions about the Nexus 7, including a bit about the back facing camera that wasn't. In this selection of bits about the tablet not much pops up about the device that isn't already known or explained in recent news bits or full reviews of the Nexus 7, but one piece stuck out – the manufacturer's explanation for why no back-facing camera exists on the Nexus 7 where so many competitors have decided to include one standard.
Those of you already having this tablet in your possession know that there's no built-in camera app, but there is a forward-facing camera for video chat. That's its intention, anyway, though some apps like Instagram have made use of it for their own forward-thinking and forward-looking functions.
ASUS explains the absence of a camera on the back of the tablet like so:
"Why is there no rear camera?

To make this device accessible to the widest possible market, price is very important. ASUS believes that for this device a good rear camera is important. Adding a high quality rear facing camera will increase the price point and many users would not have a use for it. Adding a lower quality rear facing camera would compromise on the overall user experience so the decision was made not to include a front facing camera therefore keeping the price down and user experience extremely high." – ASUS
Hands-on with the Nexus 7:
[VMS 62c36ecb73b654b05ba2]
So there you have it. Those of you looking for a near-7-inch tablet with a relatively high quality back-facing camera will have to pick up the Galaxy Tab 7.7 from Samsung. Or wait for the iPad Mini, of course.