Instagram update makes use of Nexus 7 front-facing camera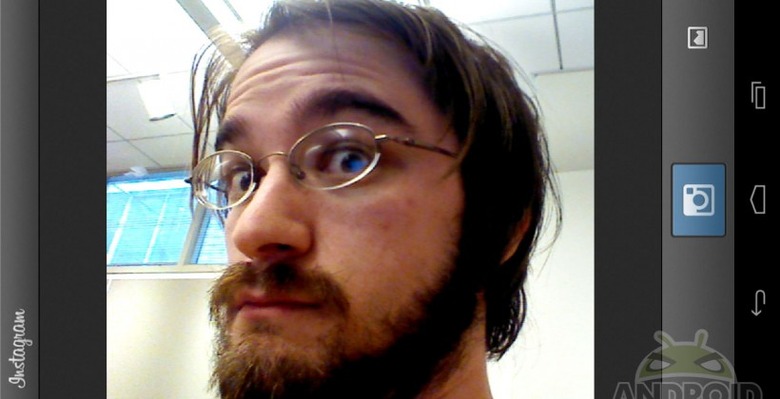 This week the folks at Instagram have made it clear that they want to be on every Android device, even the Nexus 7 which does not have a standard camera on its back. This device is the reason Instagram has been updated to make use of front-facing cameras in its latest update, choosing the one camera this device has by default rather than saying it's not compatible with a device with no back-facing shooter. This application has also been updated to be able to share directly to Flickr in its newest bump.
This update represents a great ushering-in of Google's efforts in the tablet space, with plenty of tablet devices having only front-facing cameras up until now but Instagram only updating now that Google's own hero tablet wants in. Instagram is one of the most popular Android applications on Google Play right this minute, and has been every since the developers behind the software were so kind as to port it over from iOS.
Check out our review of the Google Nexus 7 as well as our review of Instagram for Android!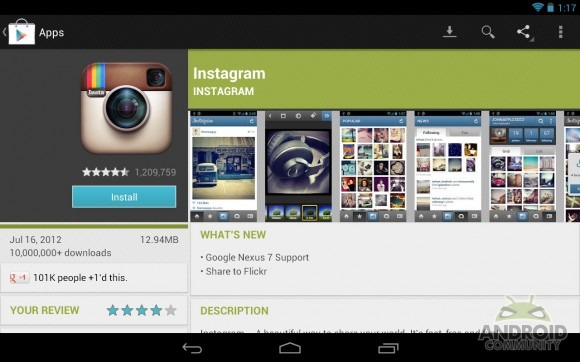 Instagram is owned by Facebook in its entirety, which makes us think that regardless of Facebooks big collaboration with Apple for iOS 6, Facebook must still realize the big G's worth with Android. You can download Instagram from the Google Play app store for free.