Google Nexus 7 Review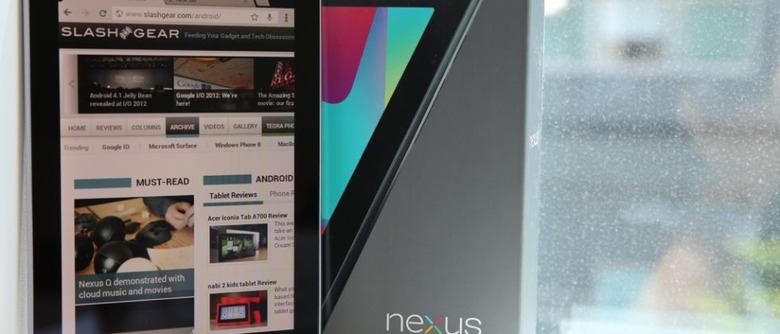 This week the folks at Google have revealed a device manufactured by ASUS and made for the media-consuming public: the Nexus 7. This tablet is the first of its kind in several ways. First in its value proposition: an NVIDIA Tegra 3 quad-core processor inside a tablet with a price that up until now has been reserved only for devices with much, much less to offer. Second, the Nexus 7 represents Google's first attempt at a tablet for their Nexus series. Third, it's the first tablet to be working with Android 4.1 Jelly Bean.
Hardware
This tablet certainly isn't the thinnest 7-inch tablet in the world at 0.41", but it's extremely light, and the relatively soft plastic back is super comfortable to handle. This device is sized at 7.8" x 4.72" x 0.41" so you can fit it in your back pocket if you wish, and the display, at a whopping 7-inches with 1280 x 800 pixel LED-backlit IPS (216 ppi), is more than fabulous enough for your HD-loving eyeballs. For comparison's sake: the Galaxy Tab 7.7 is 196ppi and the iPad 3 is 264ppi, so you've got a device that's right up there in the big leagues.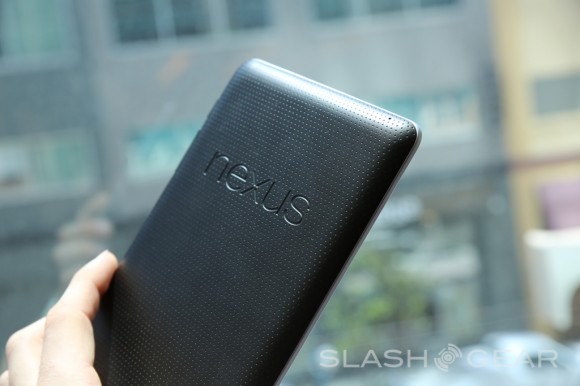 It's brighter than you could possibly need it to be in any average day's activities indoors, comes in a couple different color combinations: black and black (though our Google I/O edition with a black/white combination may be a sign of things to come), and feels really nice to work with. The front-facing camera is certainly OK, but isn't a vast improvement over anything we've seen before, with quality just high enough that we'll not be taking many photos with it at all – a good thing, too, since this device does not come with a camera app installed because of its push for Google+ hangouts – and eventual Project Glass interaction.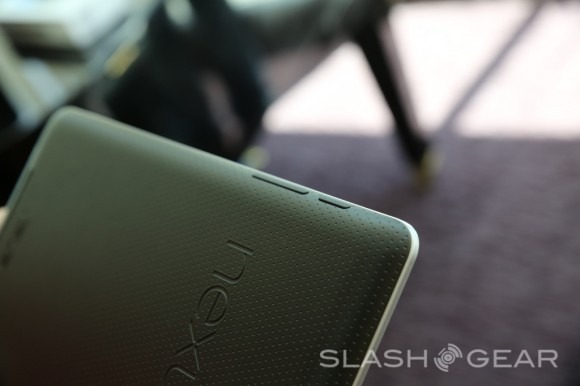 You've got a bit of a hidden bonus in the fact that this is one of the only tablets on the market today that uses a standard microUSB for charging. You'll want to use the included power converter from the package, of course, but running through that little standard port is good for everybody. The speakers are generous on their own, with a single slit running down the back for blasting, but as you'll come to realize through this review, this device was made more for sharing to other devices – like the brand new Google Nexus Q, introduced at Google I/O 2012 right alongside the Nexus 7. Have a peek at the Q in action here:
Software
Inside of this device you'll find Android 4.1 Jelly Bean, an updated version of the Google mobile operating system that takes what Android 4.0 Ice Cream Sandwich did for both the smartphone and the tablet and pumps it up with a few applications and features that make it all just a bit more tasty. This device is focused heavily on the Google Play store, as it will be immediately apparent once you've had a peek at this hands-on video:
[VMS 62c36ecb73b654b05ba2]
This device is also ready to rock with the TegraZone for games. NVIDIA's gaming portal TegraZone is a place we've visited quite a few times in the past few months here on SlashGear – have a peek at games such as Max Payne Mobile and Renaissance Blood to see what beasts await your game-loving fingers.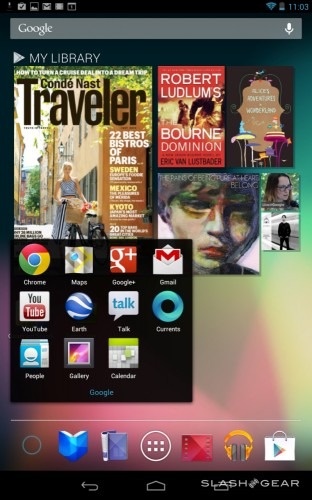 Then other than the Jelly Bean upgrades you've seen above, there's not one whole heck of a lot here that wont be available to the rest of the Android universe immediately if not soon. If you loved Ice Cream Sandwich on your tablet – or even if you loved Honeycomb on your tablet, you'll be pleasantly surprised by how this device's software takes advantage of everything great from those previous versions of the OS and adds a bunch more in all the right places.
Have a peek at a few benchmarks from this device as well to see how the software and the hardware add up with one another:
Connectivity
Though we've seen this device connect with the Nexus Q, and quite impressively so, we'll need a bit more convincing before it's time we call this a device better at sharing than the HTC One series or the Galaxy S III. Sharing is indeed at the center of this device's launch, on the other hand, moving forth with mostly its hands on music and videos at parties and in the home. We saw this device demonstrated once and then demonstrated again with its ability to connect via Wi-fi to the Nexus Q. With the Nexus Q in tow, this tablet appears quite apt to control your whole home media experience quite easily – and it's fun, too!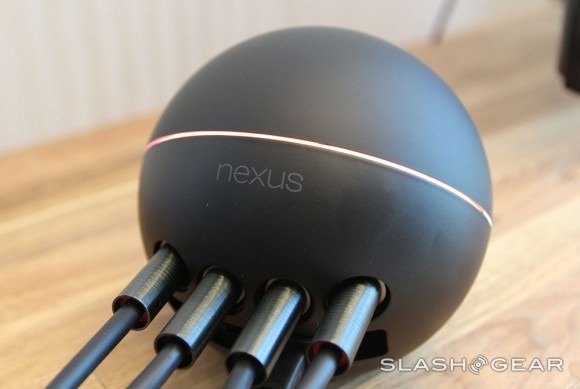 Battery
This device's battery works fabulously well, this more than likely due to the fifth core in NVIDIA's architecture under the hood. The fifth core is designed to be sort of like a "ninja" core, waking up and taking on the low-power processing necessary when the device has its display off. This has the rest of the cores turned off at that point as well, this making low battery drain a reality.
Because of this we've seen several days of life when the device is asleep. When the device is being used heavily, we've got something like a 6-8 hour lifespan. That's when you're doing nothing but playing heavy requirement games and streaming video from your wi-fi connection. Light use you'll get a day's worth of uptime, no problem.
Wrap-Up
What you've got here is a fun machine. Google worked with ASUS and NVIDIA here to bring on a media beast like no other, offered at a price that, sold exclusively through the Google Play store online (for now), is almost undeniable. Even those who want a tablet just to fiddle with should and probably will be considering this device first in the near future – unless they want an iPad.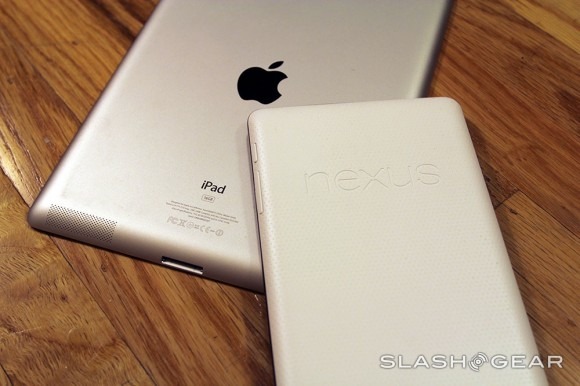 With the iPad and the Amazon Kindle Fire being this device's biggest competitors, you'll want to know: which one is worth buying? There's no perfect answer, but if I had a choice between the three and would get the chosen product for free, I'd of course pick the iPad – it costs more than 2 times this device's base price for a reason. If I had to choose between the Nexus 7 and the Kindle Fire, I'd not think twice about picking the Google product. Every single feature on this tablet, unless you're an Amazon junkie, is better than the Fire.
Consider this tablet the next time you're getting prepped for a new tablet experience, and one that's inexpensive enough to toss down a couple of bills without hesitation. Hackers – this is your key to the future, there's no other choice.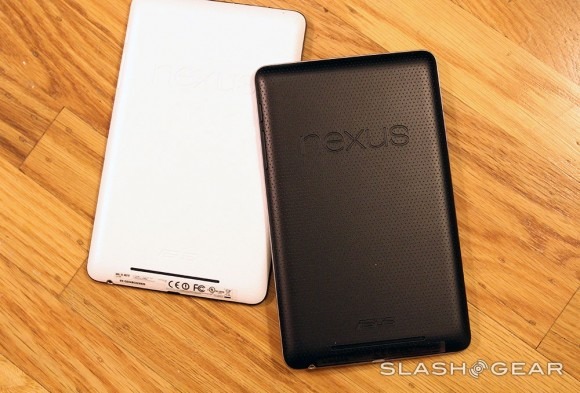 Also remember that, as it is with all of our reviews: this isn't the end. If you've got questions you still need answered, want us to do additional tests, please feel free to ask or request – we'll do our best! Meanwhile don't forget to hit up our Android portal for more Google mobile OS action through the future!