Google Nexus Q hands-on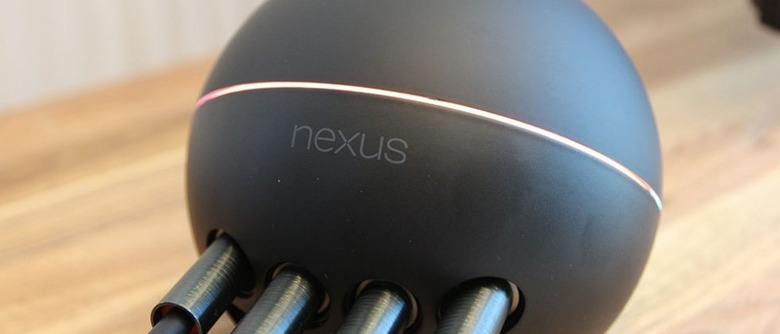 This week we've gotten our first look at the Nexus Q, a device that's made to be Google's "first social streaming media player." This device has been revealed in its final form at Google I/O 2012 where attendees will all be given the device for free in their very own Developer Pack. This device is made to be a hub, running Android, for all of your Android devices to connect to and push media galore to your home audio system and/or HDTV.
You'll see the following hands-on demo video working with the Nexus 7 tablet, another piece of equipment revealed by Google this year also as part of the Developer Pack. This device is made to be the perfect companion for Google Play and all of its many bits of media in a way that requires not only a speaker system, but another Android device as well.
What you've got here is a magical looking undeniably heavy little spherical device that's got half a sphere dedicated to turning the volume up and down (as well as a few other functions) that's accented with a bit of color-changing action as well. This device connects to a series of audio and video outputs including 4-channel speaker-system devices and 1080p HDMI devices as well. You'll be able to have several devices adding songs or videos to a list or you can control the device with one device on its own.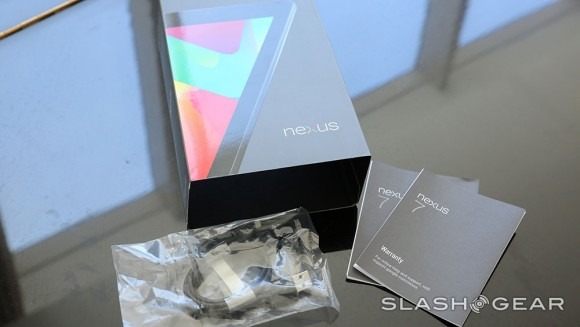 The whole device has a capacitive touch sensor for muting as well as off/on, you're working with a Texas Instruments OMAP4460 (dual-core ARM Cortex-A9 CPU and SGX540 graphics core) inside, and both 1GB LPDDR RAM and 16GB NAND flash memory under the hood.
Have a peek at the hands-on video and photos above and below and also check out our Google I/O 2012 portal for more Google developer action all week! Also hit up our Android portal for all kinds of developer news throughout the week and the future as well!