iPad mini: Cheaper, more focused and, oh yes, smaller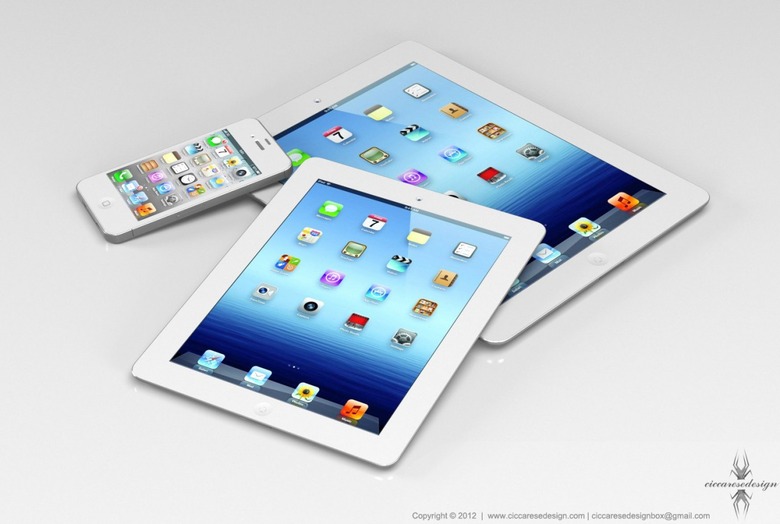 The talk is weighing up: Apple's iPad mini, the smaller "tweener" slate to slot in-between iPhone and new iPad, looks increasingly like a case of "when" and not "if". Another high-profile and trusted source has jumped on the iPad mini bandwagon, taking the count of "insider confirmation" to three, alongside numerous other leaks and even some sneaky engineering sample photos.
The New York Times is the latest to speak up on the long-standing speculation, with its own clutch of sources saying that the tinier tablet is, indeed, in the pipeline. The paper joins the WSJ, which recently pointed to a September release date, echoing comments earlier again from Bloomberg that suggested a screen size "between 7- and 8-inches" and a pre-October launch.
Specifics are, in all cases, in short supply. The consensus so far has been on a 7.85-inch display, though none of the big three have settled on an absolute number. Chatter among the blogs and those blessed with insider-access has indicated a 1024 x 768 resolution might be enough to satisfy the "Retina" requirement, and there are mutterings of a new 19-pin dock connector too.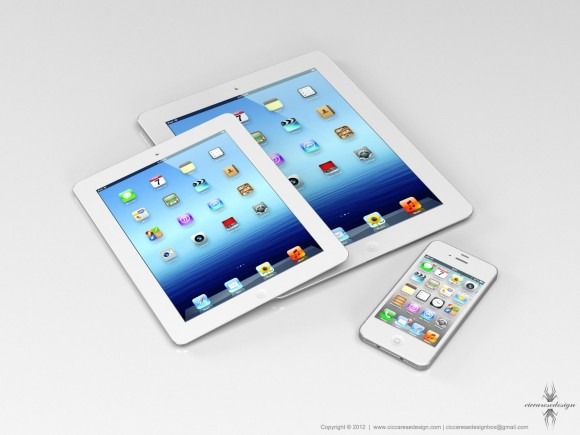 The big deal is price. Again, specifics are too much to hope for; the NYT instead says it will be "significantly less" than the existing $499 new iPad. That's unsurprising, given it's a smaller model altogether, and the real deciding factor will be exactly how much less it is. Google's Nexus 7 is convincing reviewers – ourselves included - in no small part by virtue of its $199 price tag, and though Apple isn't expected to dip quite that low, a $249 or $299 tag and the Cupertino cachet could be sufficient to encourage buyers to spend a little more than on Android alternatives.
As for focus, while Apple has been pushing the content creation talents of the new iPad in recent months, it's Amazon's success with the Kindle Fire in promoting content consumption that is believed to be Apple's primary lure for joining the 7-inch segment. Amazon's cheap 7-inch Fire hasn't exactly helped Google, with its heavily-customized Android OS, but its helping the retailer push ebooks, movies, music and apps at a rate of alacrity.
With a couple of months to go before Apple is tipped to be making the iPad mini official, expect plenty more rumors and "anonymous sources" fleshing out the tablet. Is the prospect of a sub-$300 iOS slate enough to get you to open your wallet? Let us know in the comments.
[Image credit: Ciccaresedesign]