iPhone 5 30-pin port replaced by 19-pin port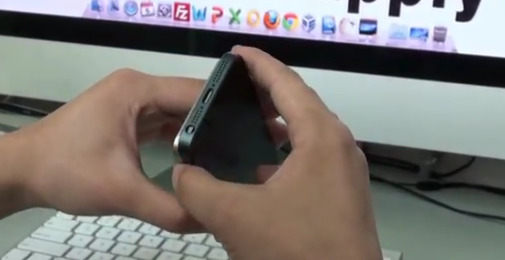 Today we're hearing from sources familiar with the matter that a brand new 19-pin port has replaced the 30-pin port we know and love on the new iPhone. This iPhone 5 model has had its hardware change confirmed to TechCrunch where they've got several sources, each of them manufacturers in the line of fire, as it were, speaking up on how the new dock port is indeed in the works. This is certainly not going to go over easy for the 3rd party accessory universe that's gathered around the iPhone and iPad over the past several years.
This news comes after several reports over the past few weeks showed a brand new casing for the iPhone, one with a headphone jack, two mic holes, and two speaker grilles sitting on either end of a port that looked to be made for a microUSB. Instead, it seems, this will be where Apple will be placing its brand new much smaller port on this next-generation iPhone 5 device.
Have a peek at the timeline below to get every little bit of leaked, tipped, or otherwise partially confirmed information on the iPhone 5 and stay tuned as the actual device reveals itself before the end of the year!