Nexus 7 Gets Spotlight In Google Fiber Bid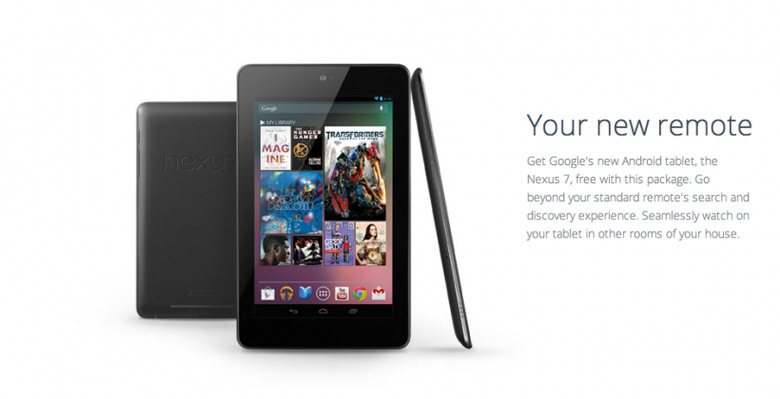 It's time for Google Fiber to go big as the company lets loose not just its pricing, packages, and hardware scale, but the fact that Kansas City will be using the Nexus 7 as their remote control for all their TV-related services. Google Fiber's TV plan (as detailed this morning) will cost you a $300 installation fee and $120 a month – unless you sign up for a 2-year contract, in which case installation is completely free. Included in that plan is several pieces of hardware: a TV Box, Network Box, Storage Box, and no less than the Nexus 7 itself.
This tablet has gotten rather famous and wanted rather quickly as Google revealed the product just weeks ago at their very own developer conference in California, Google I/O 2012. This conference also had all attendees getting the tablet (and several other goodies) for free while the general public had to wait just a week or so. Now the tablet appears to be all but sold out across the whole entire earth with Google hopefully pushing hard to replenish stock.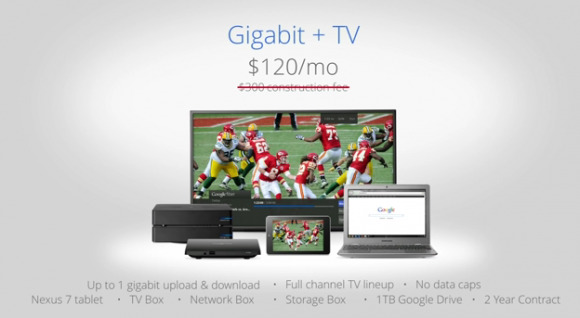 Now right after the first official TV ad has been released for the tablet, Google is once again pushing hard to get the device in the hands of many. Or at least they're making a grand effort to make the tablet seem ubiquitous as they rely on it to be the one and only controller for the Google Fiber Gigabit + TV deal users will be grabbing very, very soon.
The Nexus 7 will have an official Google Fiber TV application installed on it when it arrives in Kansas City users' homes, and we expect we might get a peek at the functionality of the system in greater detail soon as well. Stay tuned, and hit the timeline below for all the Google Fiber news you can handle!