SlashGear 101: What is Microsoft Surface?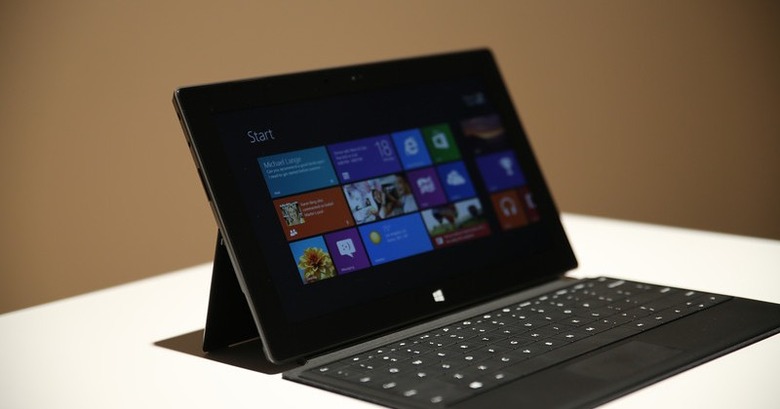 Where before this week there were a variety of Microsoft Surface devices, each of them made on a large table-sized scale, now we've got that brand dedicated to tablets. The Samsung device known as SUR40 has now had its operating system re-branded "Microsoft Pixelsense" where just yesterday it had the shorter iteration of said name. Microsoft has now taken the "Surface" brand and has given it to their new tablet lineup – have a peek at what it all means for you!
Starting this week at the event which we've wrapped up last night, Microsoft is bringing on the Surface brand with more power than they've ever administered with their Windows 8 brand before – the operating system will be showcased here, with the touch abilities that are central to the "Metro" styling of the operating system shining best from this very forward-thinking touch interface.
As you'll see above, the Surface Tablets revealed this week are being presented as ultra-sleek and futuristic, very much touted as material conscious pieces of hardware. Both devices have Windows 8 aboard – the lower-tier device having Windows RT, the more kingly device working with Windows 8 Pro, and both bring on a lovely 10.6-inch ClearType display. The RT version has an HD display while the Pro version has a Full HD display, and both device have the ability to work with either the new Touch Cover or the Type Cover.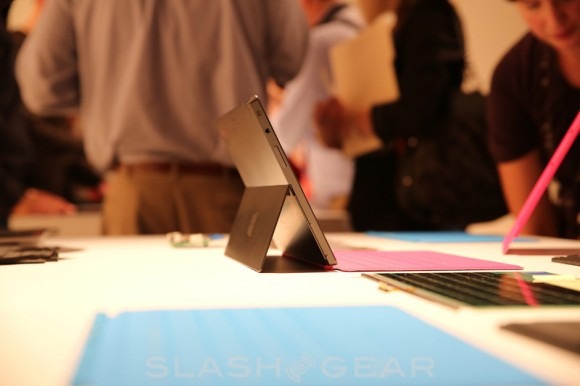 Have a peek at our hands-on comparison between the two covers and note that one other difference between the two devices is the Pen stylus. The Surface for Windows 8 Pro is noted to be including the Pen with Palm Block as we learned about this week and the Windows RT tablet will be coming with Office 15 Apps.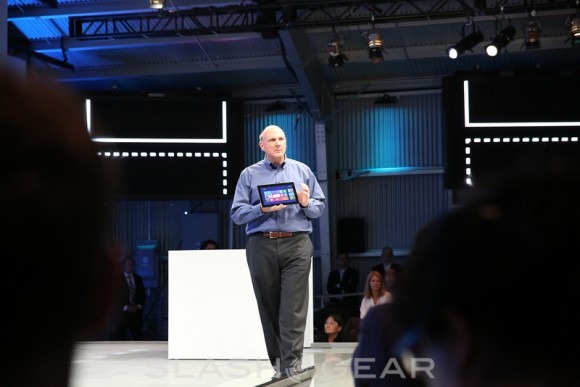 The Windows RT device will be marketed as a bit more of a mobile device, sitting more in the iPad realm, while the Win 8 Pro version of the tablet will be marketed at the Ultrabook world with a bit more power backing it up. The Pro version weighs in at 903g and is 13.5 mm thick while the RT version is 676g and is just 9.3 mm thin. Both devices are padded with the VaporMg Case complete with the kickstand you see in most photos of both.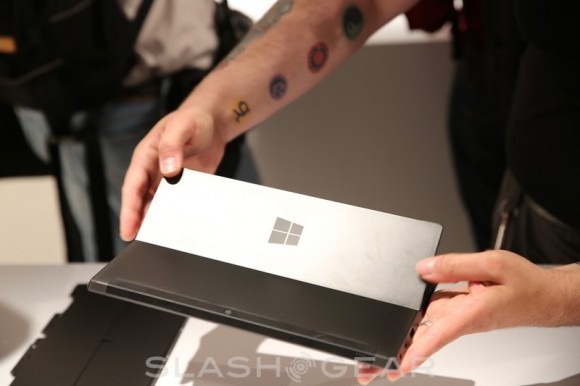 The RT version of this tablet will be available in 32GB and 64GB iterations while the Pro version will be coming in 64GB and 128GB versions – and will undoubtedly be considerably more expensive. The RT tablet will be working with the NVIDIA Tegra platform – more than likely with the Tegra 3 quad-core processor, while the Pro version of the Surface tablet will be working with Intel Ivy Bridge at 22nm. Both devices have been noted to have exceptions to the rules as follows:
"Actual size and weight of the device may vary due to configuration and manufacturing process." – Microsoft
This tips us off to the fact that not only might these devices change before they hit the market for real, but that also they might have the ability to be purchased with more or less power under the hood in addition to their storage sizes. Have a hands-on look at the RT version of the tablet here:
Both tablets have a full-sized USB port (more than likely 2.0) and will be able to work with printers as well as charge your phone (with your own microUSB cord, of course). Each device has a microSD card slot so you can add more memory at will, both tablets have cameras on both sides as well as dual-microphones and speakers for all kinds of Skype action (Skype coming standard with both devices builds of Windows 8).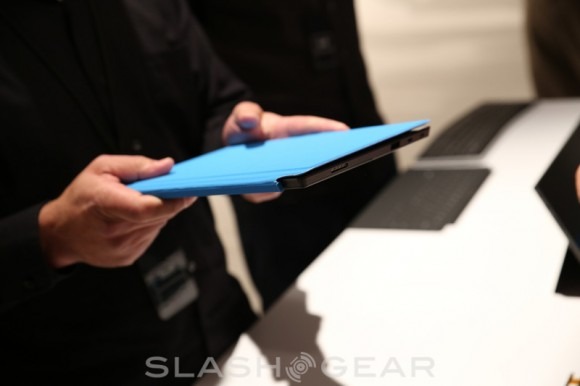 Essentially what you're seeing is Microsoft attempting to create something new, something not quite equivalent to Apple's iPad and not quite the same as Google's Android Nexus line of devices. Have a peek at the columns and rather relevant news bits below to see everything we've talked about thus far from an analysis perspective on this release, and stay tuned for more!