Sandy stops Google (but new Android news was hardly a mystery)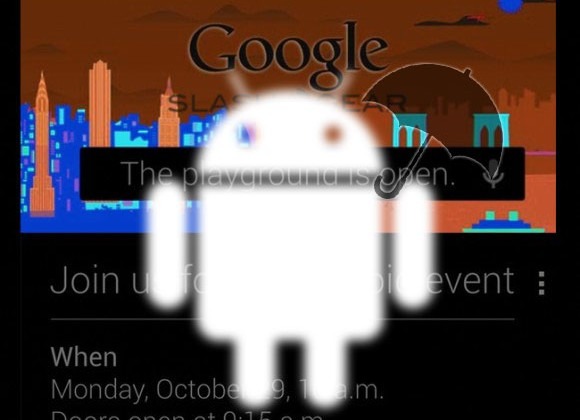 It would appear that the force of nature named Sandy did not want her good friend Microsoft to be washed out by Android news just one week after the fact, as today's Google event was cancelled on account of her rapid approach. That's all well and good, and Google is certainly going to have a replacement event, but what we know already of the event is... well... more than likely basically everything. Start your journey down this path of explosive news with the release – regardless of a lack of announcement – of the 32GB version of the Nexus 7, out in stores right this minute if you know where to look. From there it's all software and a few surprises in the Nexus universe, too.
For those of you ready for a whole new tablet environment, have a peek at the Google Nexus 10 in a short hands-on video. This device will have a 10.1-inch display, the same processor we saw in the Series 3 Chromebook we love so well, and will be running Android 4.2. We've seen this device snapping photos on a beach as well as in several hands-on photos from all angles.
The LG Nexus 4 has been leaked several times and has appeared quite likely to be taking on many of the features of the LG Optimus G (see our review here). This device has been left at a bar as well as in a full user handbook and specifications layout. This device will have a quad-core Qualcomm Snapdragon S4 Pro processor under the hood and more than enough juice to last you a day or two – with Android 4.2 under the hood once again.
We've not actually heard one whole heck of a lot about Android 4.2 (Jelly Bean+), believe it or not, other than a few feature points. We're expecting multiple users to be able to log in on an Android device, different user accounts depending on who is using the phone – separate file systems for each, and some enhanced usability features for the tablet environment. This release of both the Nexus 4 and the Nexus 10 is more than likely about to bring about wireless charging as a standard for the whole Android-toting world, too.
It will likely be less than a week before we see these items all come to fruition, but it's hard to say how Google will run this show now that the initial event has had to be cancelled. Stick around SlashGear as we catch Microsoft's second show in the meantime – Windows Phone 8 starts today!