Google Nexus 10 tablet leaks with Chomebook processor inside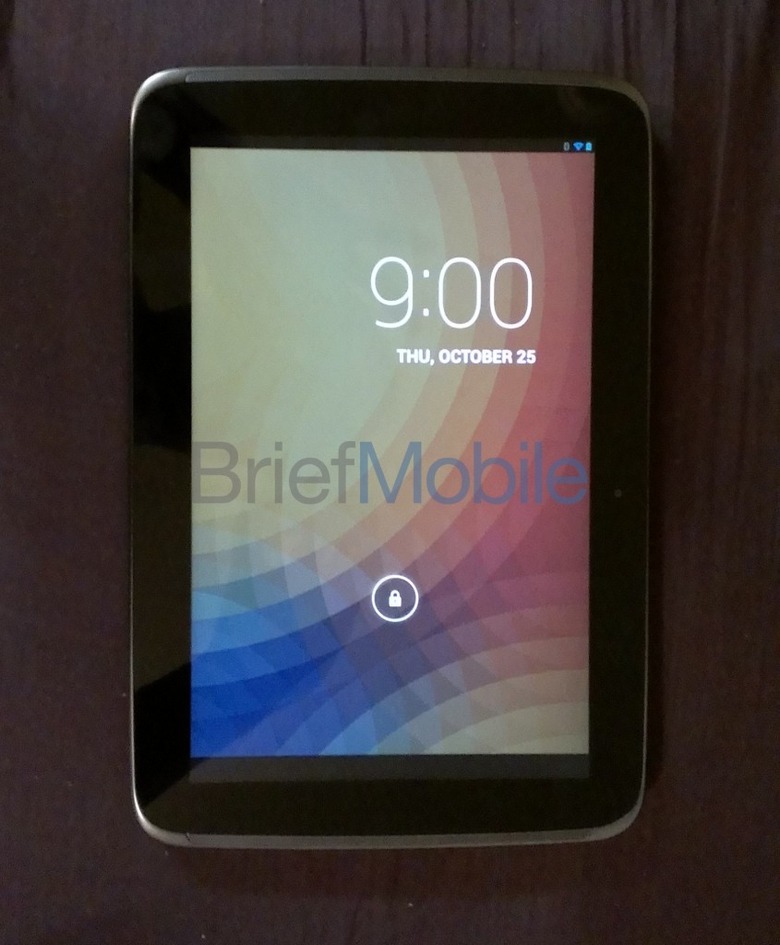 It's time to get ultra-powerful with the Google Nexus 10, a tablet made by Samsung whose details have been spilled essentially in full in both a couple of photos and details galore today. This device has been manufactured by Samsung and does not appear to be all that far away from the Galaxy Note 10 or the Galaxy Tab 2 10.1 in its form, but its innards are all new and fabulous. The folks at BriefMobile have let this chicken loose in the farmyard with the photo of the front you see here and the screenshot details you see below, they coming complete with Android 4.2 – the next generation Google mobile OS.
This update to the operating system does not appear to be making a whole lot of aesthetic changes from what we've seen thus far, instead focusing on new functionality in the environment we've already seen in 4.1 Jelly Bean. As far as the innards of the device we're seeing here, great things appear to be in the pipe. Starting with a 10.1-inch AMOLED display with 2,560 x 1,600 pixel resolution, we're right in on the high definition universe finally here with the standard Google Nexus. That's 298.9 PPI, by the way, more than the current hero iPad at 263.92 – we'll see how they really compare soon.
The Nexus 7 will play second fiddle to this beast if indeed these specifications turn out to be true, what with none other than the 1.7GHz Samsung Exynos 5250 sitting inside to power it. This processor is a dual-core bit of architecture – but before you have a heart attack over it having less cores than the Galaxy Note II, note this: it's Exynos 5, and likely going to be the same chip that appears in the Series 3 Chromebook we just reviewed from Samsung. If this is indeed true, this tablet will have real hardcore computing power without a doubt.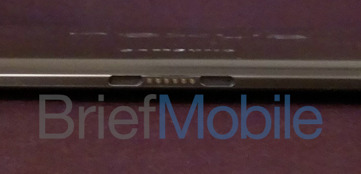 Also inside is 16GB of internal storage, NFC, Wi-fi, Bluetooth 4.0, and a 5 megapixel camera on the back. The front-facing camera is more than likely 1.5 megapixels strong or better and ready for some Google+ hangout action. The GPU inside this beast will likely be the Mali-T604, and you'll have 2GB of RAM ready to rock.
It's likely that we'll be seeing this machine on the 29th at the Android event that's also been teased to be opening "the playground" with more Android fun than you can shake a stick at. This means we'll probably be seeing the Nexus 4 as well, and probably a bit more software than we've seen in leaks thus far.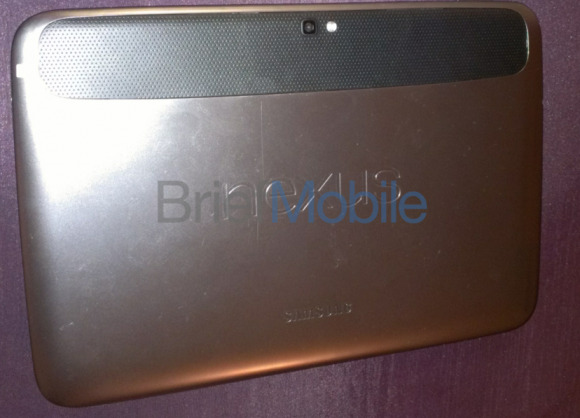 Check the timeline below for some more expansion on the Nexus rumors that have appeared over the past few weeks and also hit up our Android portal for sweet Google mobile OS excellence. Also note that we will definitely be at the Android event on Monday with bells on – lots of action coming up!