LG E960 manuals confirm 8GB and 16GB Nexus 4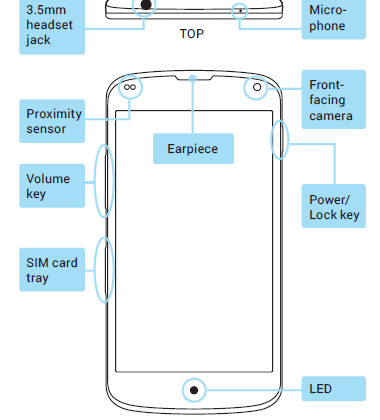 Two manuals for the LG E960 have appeared on LG's website, confirming that the Nexus 4 will be available in 8GB and 16GB varieties. Both manuals feature diagrams of the device's various features, as well as basic information on getting started with the handsets. This comes a couple days ahead of Google's October 29 Android event.
Google is set to unveil the Nexus 4 next week at its Android event, as well as a 10-inch Samsung tablet and possibly an updated version of Android. The Nexus 4 will feature a quad-core Qualcomm APQ8064 Snapdragon 1.5GHz processor, 2GB of RAM, and a 4.7-inch 1280 x 768 display – mostly likely LG's True HD IPS+ panel. In addition, the Nexus 4 will be the first device running Android 4.2.
Android 4.2 is said to carry on the Jelly Bean name, and will usher in a variety of new features. Users will be able to put Play Store media in a home screen widget, while multiple user accounts per device will be supported via Tablet Sharing. Also included will be an updated panorama camera mode with support for horizontal and vertical panning.
This is the latest in a series of leaks and info tidbits that have emerged steadily over the past weeks. Earlier today, a lost Nexus 4 was discovered in a San Francisco bar. Before that, a Belarusian tech website published a review – replete with pictures – of the handset, detailing its hardware specs.
[via Engadget]