32 GB Nexus 7 pricing confirmed at Office Depot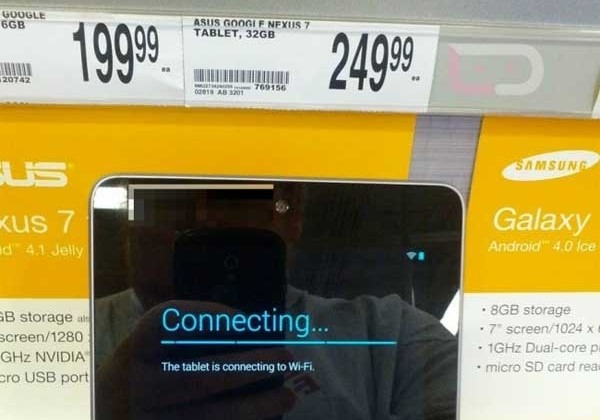 We've talked quite a bit about the new 32 GB Nexus 7 tablet this month. The tablet started as a rumor and those rumors have solidified over the last few weeks into an actual product expected to launch today. If you like the idea of a Nexus 7 tablet rocking 32 GB of storage, pricing has now been confirmed thanks to Office Depot.
Office Depot put the 32 GB version of the tablet on display over the weekend with official pricing of $249.95. Along with the larger 32 GB capacity tablet, the price of the 16 GB Nexus 7 tablet is also being reduced. Office Depot has that 16 GB Nexus 7 tagged with the price of $199.99. This pricing had been rumored earlier in the month, but it's nice to see rumors confirmed.
Reports are also coming in that many Office Depot locations have stock of the 32 GB tablet on hand. That means in some locations you can walk in and buy right off the shelf. Interestingly, Google had an official event set for today to talk about the new larger storage capacity tablet and other products. That event was canceled thanks to the hurricane bearing down on the East Coast.
If you somehow missed all the talk of the Nexus 7 tablet and don't know the other specifications, read on. The tablet has a seven-inch HD display with a resolution of 1280 x 800. The screen is covered with scratch resistant Corning glass, and it has a 1.2 megapixel front camera. The tablet also supports NFC technology and uses a quad core Tegra 3 processor. It also has integrated Wi-Fi and Bluetooth. A 3G version of this tablet was tipped for an unveil at the Google event that was canceled, there's no further word on that tablet right now.
[via Droid-Life]