Samsung smartwatch designs potentially for flexible "Gear" wearable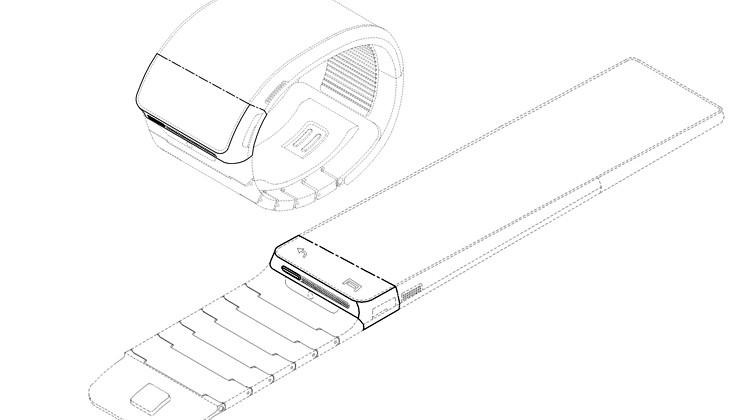 Wearables are set to be big business, and smartwatches perhaps biggest of all, so it comes as no surprise that Samsung has been doing its homework with a new flexible multi-function timepiece design. The concept filings, submitted to the Korean design office earlier this year, show a long, slender screen-centric design that can bend to fit around the wrist, with Samsung's familiar "back" and "menu" buttons from its Galaxy range of Android smartphones. There's also a filing – though no clear connection between the flexible design and the name – for a "Samsung Gear" trademark said to be for wearable technology.
The first signs of the "Gear" name surfaced back in July, leading to speculation that Samsung would be using it for its wearable range.
As for the designs themselves, there are three different filings, each with slightly different riffs on a similar aesthetic. The most interesting is the version which uses what appears to be a bending display, stretching out flat in one iteration but then wrapping around the wrist for general wear.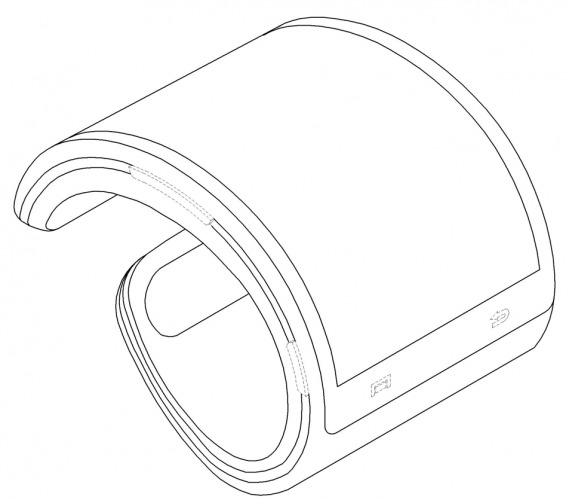 However, other versions seemingly use bending displays – presumably Samsung's flexible AMOLED technology, produced under the YOUM brand – but do not necessary support actual warping by the wearer. Instead, more akin to a fixed bracelet, they would presumably stretch sufficiently to fit around the wrist, but generally remain curved.
Samsung confirmed back in March that it was looking at wearables, such as smartwatches, but has otherwise been tight-lipped on exactly what it could be developing. The month before, however, details on the so-called Galaxy Altius smartwatch leaked, apparently running Android on a 500 x 500 display.
One possibility is that Samsung could bring the smartwatch along to IFA 2013 next month. The company is expected to unveil the Galaxy Note 3 at the German show, and a "Gear" companion device would be well positioned alongside the big-screen smartphone.
The Korean company isn't alone in its work on wearables. In addition to the models already on the market, including the Kickstarter success Pebble, several companies are believed to be looking into the smartwatch segment. Apple's "iWatch" is probably the most widely circulated rumor, but Microsoft is said to be working on its own Surface-branded model.
Meanwhile, Dell has confirmed it is investing in wearables development, and Google is tipped to be doing the same. Intel has also said it is developing a smartwatch, and earlier rumors pegged the project as linked with Apple's iWatch scheming.
VIA Engadget; Moveplayer