Dell smartwatch hinted as company invests in wearable R&D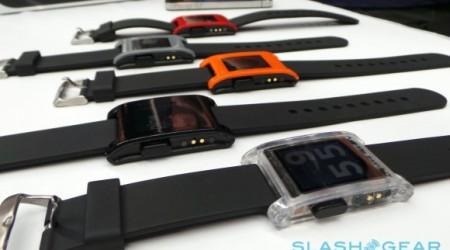 Dell is "exploring" wearables designs, with hints that a Dell smartwatch could be in the pipeline as the company again tries to tackle the competitive mobile market. "Looking ahead five years, we expect devices and form factors to continue to change" Dell global VP of personal computing, Sam Burd, told The Guardian, echoing recent research which suggested desktop sales would continue to pale while ultrabooks, tablets, smartphones, and other form-factors rose in prominence. "There's a lot of discussion about how that fits into wearable devices like we've seen with Google Glass and watches."
Burd would not be drawn on any specific R&D projects within Dell, though hinted that the smartwatch form-factor – rather than, say, the headset approach Google has taken with Glass – would likely be the first the company might follow. "There are challenges in cost, and how to make it a really good experience," Burd explained, "but the piece that's interesting is that computers are getting smaller. Having a watch on your wrist – that's pretty interesting, pretty appealing."
Dell's motivation, in no small part, is mitigating its reliance on traditional PCs and notebooks for its bottom line. The company reported a steep drop in income in the last financial quarter, while losing its second place position in global PC sales to Lenovo. Dell now sits in third place, still on the metaphorical podium but facing ongoing declines in the market overall.
"We're looking at a world of lots of connected devices" Burd concludes, suggesting that rather than a single form-factor suddenly revolutionizing the world of computing, what's more likely is that "the number of devices per person is exploding."
Dell has tried to take a bite of the mobile market before, but has struggled to make a success of it. The Dell Streak, the company's 5-inch mini-tablet, showed significant promise but failed to convince the market that Android on a larger screen made sense; ironically, shortly after Android phones began rapidly increasing in screen-size, so that now the Streak's display actually looks mid-sized.
Then followed a brief attempt to join the Windows Phone bandwagon, including one of the only physical-QWERTY handsets to run the OS, the Venue Pro. However, the device was cancelled before most customers even saw one in stores.
Now, Dell's focus in mobility has centered around tablets, usually running Windows 8, though Burd concedes that sales haven't exactly set the company's financials alight. Only "hundreds of thousands" of XPS 10 and Latitude 10 tablets have been sold, he admitted, explaining that enterprise customers had been slow to warm to Microsoft's latest OS on touch-only devices.
Wearables could be the bridging device, perhaps, though we'll have to wait a little longer to actually see the fruits of Dell's R&D. "We haven't announced anything, but we are looking at the technology in that space" Burd said.
The company isn't alone in that. Intel is working on a smartwatch project of its own, the chip company has confirmed, and expects to find its silicon in its own products – and those of its customers – before the year is through. Meanwhile, Acer has said that it expects a wearable to launch under its brand sometime in 2014.