Surface smartwatch tipped to clad tweaked-Windows in transparent metal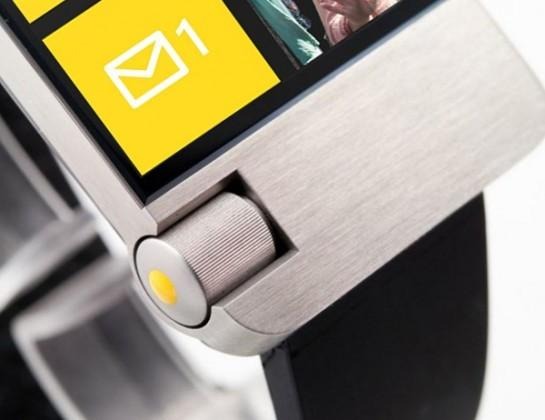 Microsoft's Surface team has taken on development of the company's upcoming smartwatch, it's reported, with the wrist-worn gadget supposedly running a modified version of Windows 8. The Surface smartwatch is being built on an original design by the Xbox team, The Verge's sources claim, which had been tinkering with a "Joule" heart-rate monitor prototype for the Xbox 360.
Speculation as to the capabilities of the watch have varied, though Microsoft is believed to be making its wearable more functional than some of the existing designs we've seen. A modified version of Windows 8 is an ambitious strategy, where existing alternatives like Pebble are more accurately remote displays for the user's phone.
According to the leaks, the Surface smartwatch is intended to be integrated with other Windows-powered devices, which presumably means both Windows 8 on desktops, notebooks, and tablets, and Windows Phone on handsets. Already suggested is a 1.5-inch display, making the watch bigger than Pebble and other options.
Meanwhile, there's also talk of customization support with different colored watchbands. AmongTech claimed last week that Microsoft would offer red, blue, yellow, black, white, and grey straps, something The Verge says it has independently confirmed.
Still in the air are other suggestions from the site's sources, which include a casing made of Oxynitride Aluminum that, as well as being tougher than glass, is also transparent, and both 6GB of storage and integrated LTE. The latter seems a tall order, given the power consumption of 4G radios and the minimal space for batteries in smartwatches, though it's said to be part of Microsoft's attempt to integrate the Surface watch with its various cloud services.
One workaround to the power issue is Microsoft making the smartwatch particularly easy to recharge, something implied by rumors back in April that it would use the magnetic Surface connector already used on the detachable keyboards.
Microsoft isn't the only company believed to be working on a smartwatch. Intel has confirmed it has a design in R&D, while Dell too has said it is investing in wearables.
Most frequently rumored, however, is the Apple iWatch, which is believed to be the Cupertino firm's attempt to bring iOS to the wrist. That, however, isn't expected to launch until sometime in 2014.