Intel smartwatch trial confirmed but is it Apple's iWatch?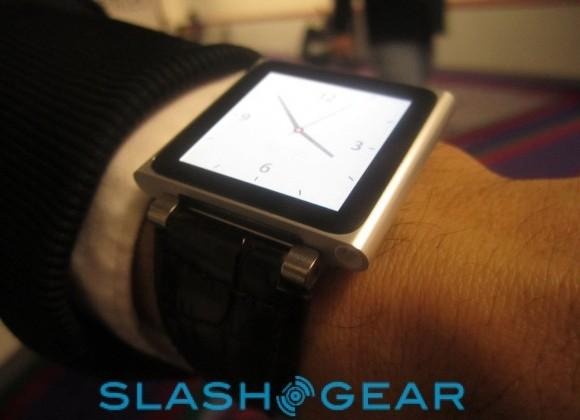 Intel is working on a smartwatch, the company's chief technology officer has confirmed, though there's no hint whether long-standing rumors of an Apple collaboration are true. The high-tech timepiece is one of a range of "experimental devices in the lab" CTO Justin Rattner explained this week, VentureBeat reports, describing it as part of the chip firm's exploration of "novel display devices."
"Actually, we're looking at novel display devices" Rattner said during an appearance at the Bloomberg Next Big Thing conference. "The watch is kind of – if you want to put the time on it, that's fine. But if you're talking about texting today, wouldn't it be nice if you could just look at your wrist?"
Unsurprisingly, Rattner was not forthcoming on any other details about the smartwatch; nor, indeed, on the other "novel display" approaches the company was trialling.
Intel obviously isn't alone in weighing the smartwatch market. Pebble, for instance, proved wildly successful on Kickstarter, though Sony, GEAK, AGENT and others have all made attempts to grab space on users' wrists. Meanwhile, Microsoft is also said to be working on a device of its own in its R&D labs.
What's particularly interesting about Intel's experimentation, however, is the potential Apple connection. Although the Cupertino firm wasn't specifically mentioned by Rattner this week, rumors late last year pegged Intel and Apple as collaborating on a smartwatch device, at the time said to have a 1.5-inch PMOLED display and to hook up to an iPhone via low-power Bluetooth 4.0.
The so-called "iWatch" has been the subject of longstanding speculation, especially given the potential market estimates for wearable technology over the next few years. While several firms have attempted to oust traditional watches with smart alternatives, few have managed large-scale market success, something many claim will only happen when a big name like Apple weighs in.