GEAK Watch brings Android in "true" smartwatch bid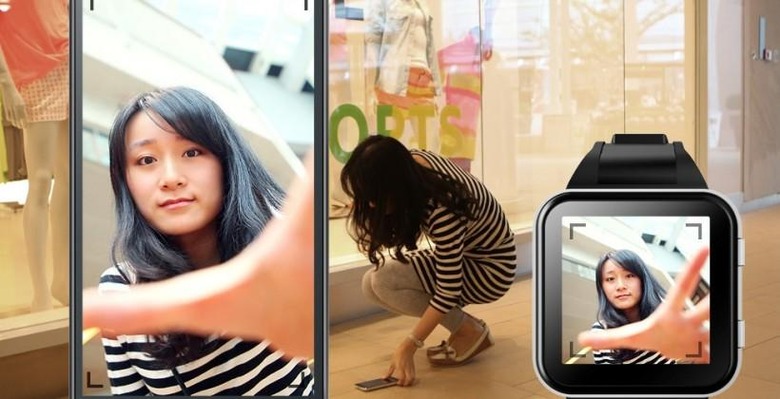 There a handful of watches out there that do a lot of nifty things besides tell the time and date, but it's hard to say they're actually worthy of the smartwatch name. Pebble is the most popular option, but it still lacks a lot of vital features that smartwatch entusiasts really want. However, a new watch that has showed up overseas looks to go where no smartwatch has gone before.
The GEAK Watch, as it's called, may actually be the smartwatch that we've all been waiting for. It runs Android 4.1 Jelly Bean, and has 802.11n WiFi on board. It also has Bluetooth 4.0 and NFC, as well as GPS and an FM radio. Plus, it can supposedly do voice-to-text input, which seems crazy, but we'd be really into that nonetheless.
Of course, all of these different hardware components allow the GEAK Watch to perform a variety of functions, including getting weather info, watching movies, getting your heartbeat, tracking fitness routines and sleeping patterns, and even text messaging and calling people. And of course, you can see what time it is with the different watch faces available.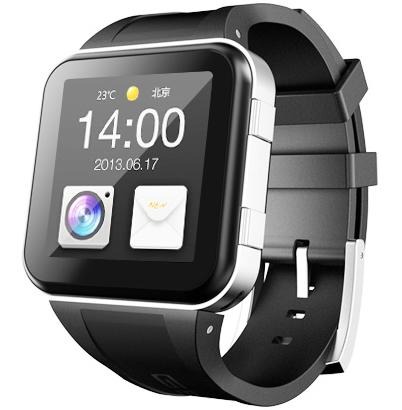 The body of watch is just a mere 8mm thick, which is just big enough to cram in a 1GHz Ingenic JZ4774 processor with 512MB of RAM, and 4GB of storage. That's all tucked underneath a 1.55-inch OGS multi-touch display with a resolution of 240x240. These are impressive specs to say the least, and while they're not quite up to par with modern smartphone speeds, it's incredibly striking to these kind of specs in a small watch.
Of course, battery life is always on people's minds, and while the GEAK Watch has a 500mAh lithium polymer battery, there's no word on how long it lasts on a single charge. The watch will go up for pre-orders in China starting July 3, where users can grab one for ¥1,999 (around $330). That's a tough pill to swallow, but it seems to be leaps and bounds about current smartwatch offerings.
VIA: Engadget