Samsung confirms Smartwatch scheming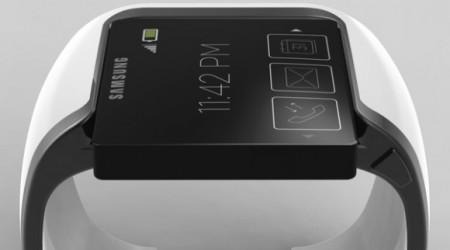 Samsung is working on a smartwatch, a mobile VP from the company has confirmed, a long-term project to extend its best-selling range to the wrist. Executive vice president of mobile Lee Young Hee would not be drawn on either functionality or release plans for the unnamed wearable, telling Bloomberg only that Samsung has "been preparing the watch product for so long" amid rumors of a rival gadget from Apple.
"We are working very hard to get ready for it" Lee repeated, describing the timepiece as a part of Samsung's attempt to think beyond the current tablet/phone mobile paradigm. "We are preparing products for the future, and the watch is definitely one of them."
Samsung won't lack competition in what's a fast-growing sub-segment of the market. Smaller firms, such as Kickstarter success Pebble, have already got smartwatches on sale, working generally as companion devices or "second screen" systems for the user's existing Android or iOS phone. However, more heavyweight alternatives are believed to be waiting in the wings.
Apple's so-called "iWatch" plans have surfaced frequently from the rumor-mill over the past months, with the Cupertino firm believed to have around 100 people working on the project and targeting a launch sometime in 2013. Exactly how the iWatch might work is unclear, though it's expected to bring some of the features of an iPad or iPhone to the wrist, potentially including swifter Siri access.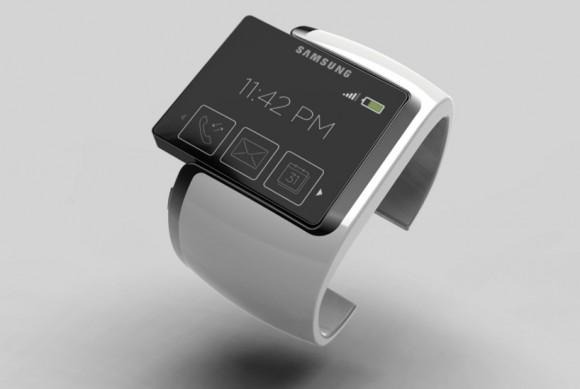 The pressures of the race aren't lost on Samsung. "The issue here is who will first commercialize it so consumers can use it meaningfully" Lee concedes.
Samsung has already taken a step into wearables with the accessory range for the GALAXY S 4, announced last week. The new flagship can be paired via Bluetooth with the S Band, a pedometer and activity tracker worn on the wrist, as well as a heart-rate monitor worn around the chest. These send data to the new S Health app, Samsung's attempt to tap into what's expected to be a huge growth market over the next 4-5 years.
The smartwatch, however, would almost certainly be more comprehensive than a band packed full of sensors. Recent leaks indicated Samsung was working on the GALAXY Altius, a wearable with a compact display that could show music, call, messaging, and other data.
[Image credit: Johan Loekito]