Official Apple Watch Camera Patent Sees Many Ways At Once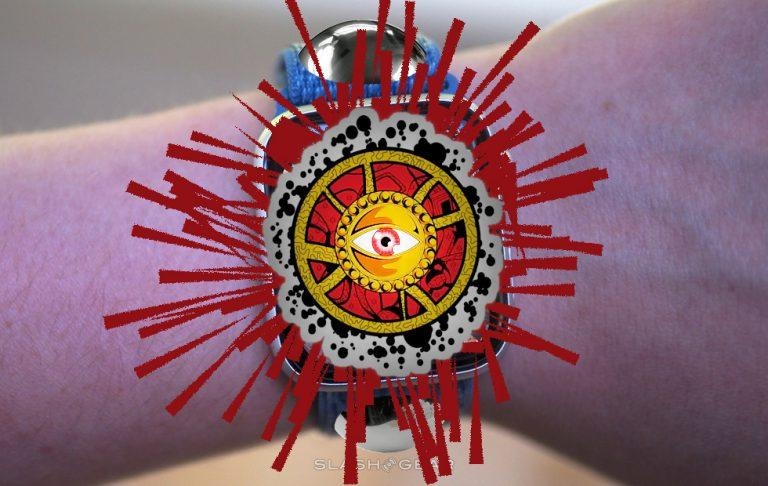 Assuming you've never seen a wristwatch-based camera before, the Apple Watch camera should strike you as a real wild idea. What better way to capture any and all things around you than to have a camera on your arm, right? But remember the original Samsung Galaxy Gear and you'll find the first big test of concept. That didn't work out particularly well long-term – not in a very natural way, anyway. The Apple Watch camera concept might well fix it all up.
The Apple Watch camera illustrations you see below are different from the app you'll find available on the Apple Watch out in the wild right now. That app is more of a remote control for a camera on your iPad or iPhone. This article is covering a set of official drawings from Apple engineers – these show a new bit of hardware.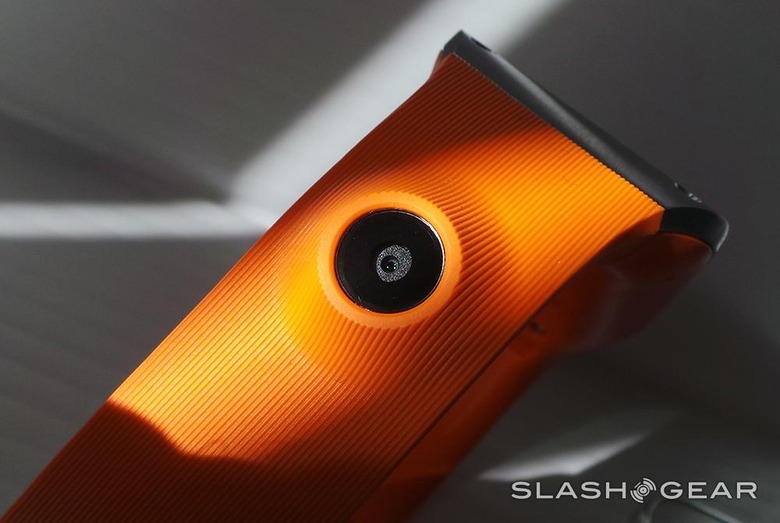 ABOVE: Samsung Galaxy Gear. BELOW: Apple Inc. patent "Image-Capturing Watch" as filed September 20, 2016 and published November 13, 2018.
When I first happened upon these drawings in the digital halls of the USPTO, I immediately thought about the original Samsung Galaxy Gear Review we did back in October of 2013. That device had one standard camera on its strap – aimed outward. That camera was large, awkward to aim, and made for a relatively uncomfortable watch strap experience.
The drawings you'll see show how the Apple "Image-Capturing Watch" has two cameras, one above and one below what appears to be a standard Apple Watch. With these two cameras, the user could potentially capture photos or video. With these two cameras, the user could potentially capture first, then decide what part of their captured media they'd like to use.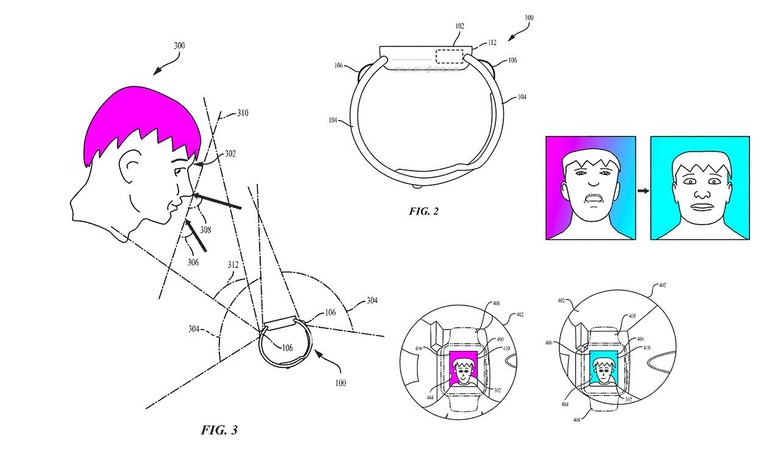 This sort of technology exists in several different camera systems already. One good example is the shoot first, point later camera Insta360 ONE. Also the Rylo 360 camera with iOS and Android support. Another example comes from the slightly more bulky GoPro Fusion and the feature OverCapture. Look at the video below to see its potential.
Now imagine that, but in the form of a watch instead of a separate camera. As Apple's patent description for the camera watch describes, this would "relate to a watch with cameras and a processor for capturing and processing images." The summary centers on the ability to capture more than one image or video at once, and more content than ends up being output as a final resulting piece of media.
This device is "a wristwatch, comprising: a watch body; a watch band coupled to the watch body; two cameras disposed on the watch band, each camera comprising a wide-angle lens, wherein the two cameras have overlapping angles of view and are configured to simultaneously capture images; and a processor configured to combine image data of simultaneously-captured images from the two cameras into resultant image data including a representation of the user's face that is an angle-adjusted version of the user's face produced based on facial calibration data previously generated from the user."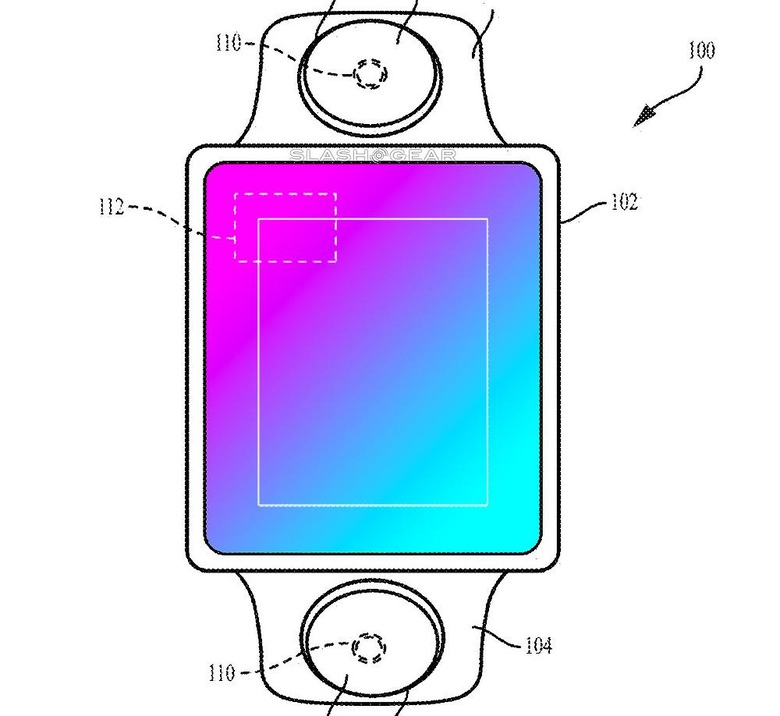 As it is always with Apple patents (or any patent, for that matter), the company may not end up turning the concept into a final project. There might never be an Apple Watch with two massive cameras on it, one front and one back. But given Apple's patent of the tech outlined above, chances are pretty good they've got some wild ideas for next-generation super-simple photo and video capture coming at some point in the future.
ALSO NOTE: A camera strap that sort of does what's described above was released in late 2016/early 2017 – in a very rudimentary sense. That is the Apple Watch "CMRA" with all its two hundred and forty nine dollars worth of accessory goodness.