GoPro Fusion Preview: This video shows the 360 camera's true potential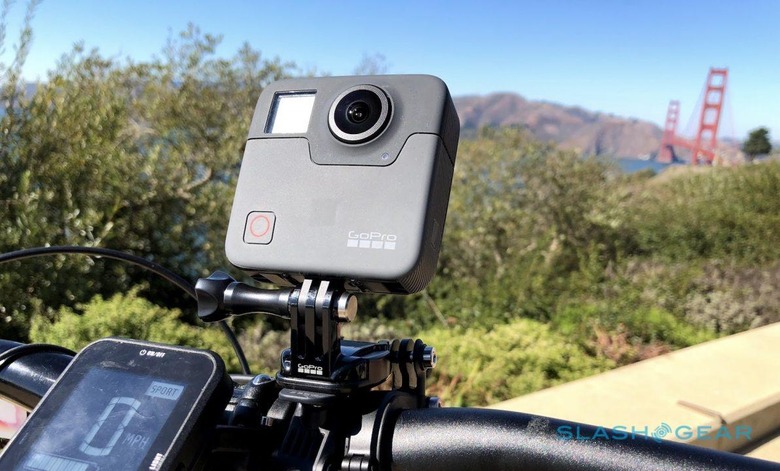 GoPro may have launched the HERO6 action camera this week, but it's the Fusion camera which has me really intrigued. It promises 360-degree video and photo capture like other VR cameras we've seen, but justifies its $699 price tag with OverCapture, GoPro's big new software feature. That will allow you to take 1080p traditional videos from spherical footage, and as I found out when I tested it myself, it's a potential game-changer.Fusion is a 5.2K 360-degree camera, using the same mounting bracket as GoPro's other models. It's waterproof to 16 feet – about half the depth a HERO6 can withstand – and supports voice commands. GoPro will bundle it with a couple of mounts and a Fusion Grip, which extends into a selfie-stick with a tripod base.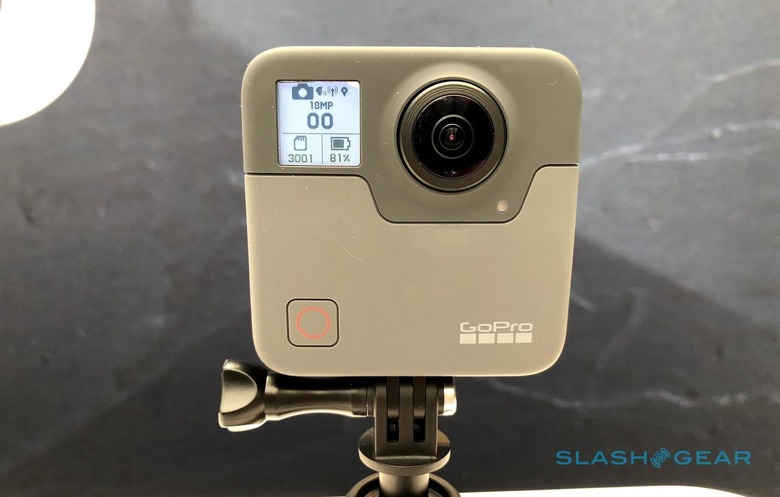 The camera itself looks like a real-world version of the Instagram app logo. It's bigger than a HERO6, with a 180-degree lens on either side; unlike on most 360-degree cameras, GoPro offset the lenses rather than putting them directly back-to-back, which it says helps minimize stitch lines. In the battery compartment there's a removable li-ion pack that's about twice the size of that of the HERO6, along with two microSD cards.
Each camera gets its own memory card, and then GoPro's app combines the two sets of files automatically. That's the case whether you transfer footage over WiFi to the smartphone app, plug the Fusion into your desktop computer via its USB Type-C port, or even if you pop out the memory cards and use a card reader. Import it into the desktop app and it'll combine the correct files by itself.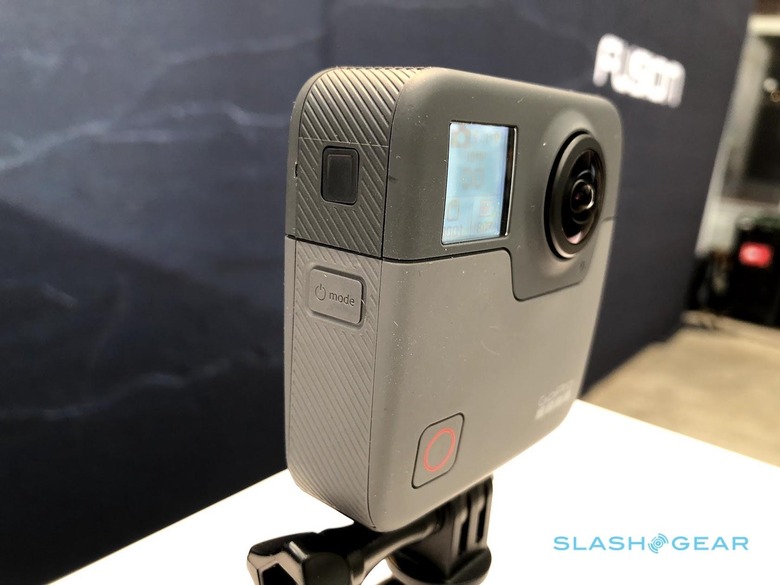 Right now, there's no single-camera mode for a 180-degree perspective, though GoPro tells me that's something the company is considering as beta testers have requested it. At the moment, though, the Fusion won't start recording if only one microSD is installed. There's no color touchscreen as the HERO6 gets, of course, just a small monochrome LCD with battery and recording status, a button on the front to start recording, and a side button for power and mode.
As well as 360-degree video, Fusion also records 360-degree audio. If you use OverCapture to cut out a section of the scene, however, the camera can create a stereo audio track that relates to that section of video, and which shifts if you pan around.
I tested out a pre-production camera in San Francisco, generating a quick demo reel of what GoPro's new software can do. What's worth remembering is that everything you see in the video is filmed with a single Fusion, mounted on the handlebars of the bike. There are still some foibles – this isn't final hardware or software, after all – like the camera's GP1-powered digital image stabilization, which it will eventually share with the HERO6 but which isn't enabled in this sample.
Nonetheless, even with those provisos the potential is huge. For a start, you can treat Fusion as effectively an infinite number of GoPro cameras pointing outward from a single spot, switching between them at will. Those switches could be sharp cuts, as though flipping between different cameras, or they can be smooth pans as if a single camera was being physically turned.
Zoom right out and you have the "tiny planet" perspective, from which you can then zoom back in as though from a swooping top-down view into regular framing. Importantly, actually doing that editing is almost as straightforward as recording the original footage was. In the GoPro app, you can either drag the footage around in the preview or physically move your phone around, with the gyroscope adjusting the perspective to suit. Each clip can be exported and uploaded directly to services like YouTube, Facebook, and Instagram for the app, saved to the device itself, or emailed.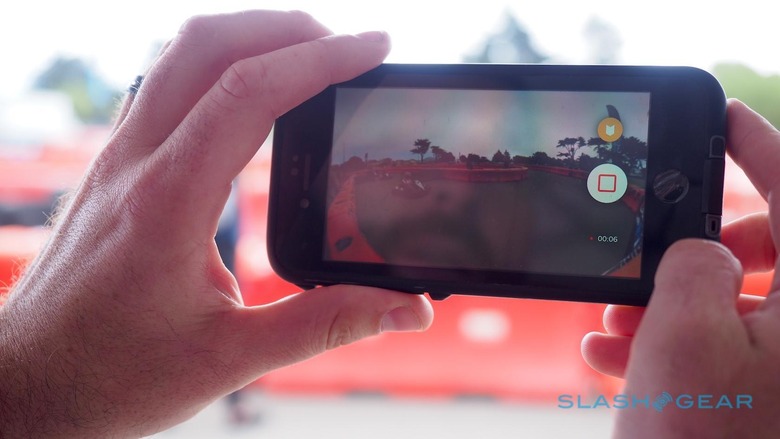 I suspect what will end up Fusion's forte is allowing solo users to create the sort of footage that would traditionally demand a separate camera person at the very least. With OverCapture you could take video from a single Fusion and follow your subject around the scene without the GoPro ever moving from a tripod. Mount Fusion on a motorized slider, meanwhile, and those shots could be even more dramatic – as though you have an actual camera crew at your disposal.
Features like Angel View, meanwhile – which I wasn't able to try myself, but which GoPro shows off in this demo video – could be equally effective. Then, suddenly, you have a camera which can track you as though from a jib or crane, but mounted on nothing more complex than a selfie-stick. GoPro's software promises to erase that stick from the final footage.
At Fusion's launch in November, you'll need to use GoPro's desktop app if you want any of the OverCapture features. The mobile app functionality will follow on in early 2018, GoPro says, along with a WiFi update to enable the 5GHz radio.
MORE GoPro HERO6 preview
$699 isn't inexpensive, even for a 360-degree camera. However, given Fusion could – at its most basic – give you both the shots that previously two or more of GoPro's regular cameras would capture back-to-back, suddenly it starts to make the $499 HERO6 look a little expensive. Factor in the creative potential of OverCapture, and things get a whole lot more intriguing still.
We'll know more when the final hardware hits shelves in November, at which point we'll be able to see how things like digital stabilization and desktop editing hold up too. Right now, though, even if I'm still skeptical of the usefulness of 360-degree video in general, Fusion's ability to use that as a route to greater flexibility in traditional video recording is fascinating.