GoPro's Fusion spherical camera has finally launched, the company's latest action camera packing 5.2K resolution. Announced back in April, the Fusion clearly looks like a relation to GoPro's HERO cameras – including the HERO6 Black also announced today – but it has a far broader field of view. In fact, it captures a full 360-degrees, though you don't have to keep the footage that way.
The Fusion will record both 5.2K60 and 3K60 spherical video, as well as snap 18-megapixel spherical still photos. There's digital stabilization for smoothing out shake and judder, and your footage is paired with 360-degree audio, too.
Interestingly, unlike other 360 cameras, Fusion's lenses on each side of the camera are offset from each other. GoPro says that it ensures the join lines of the footage are less visible. There'll be preset effects, too, like Angel View, which removes an extension pole from the scene to make it look like the camera is hovering a few feet in front of you.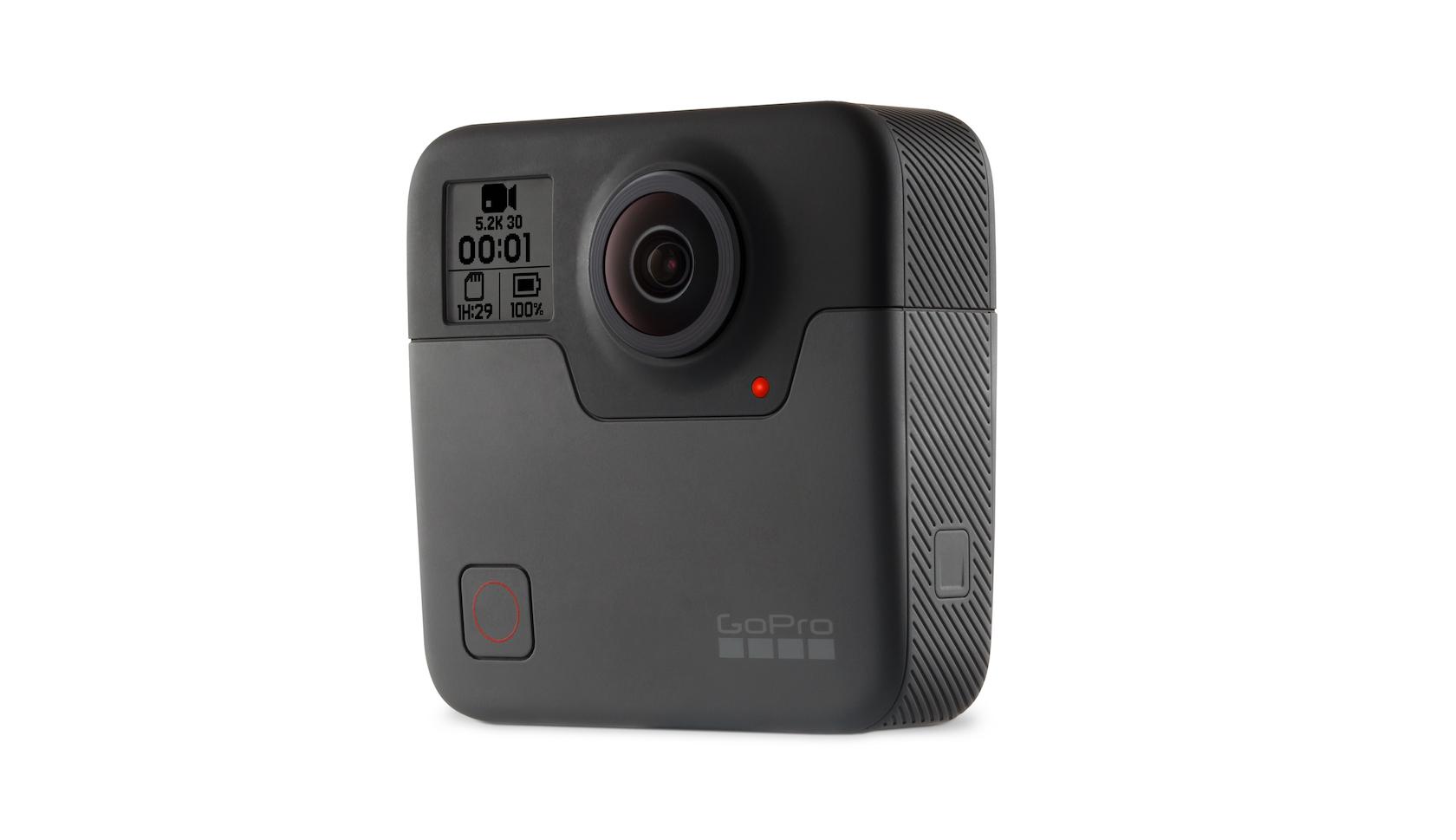 In addition to regular video and stills, there's support for time-lapse video, plus night lapse and burst modes. The cleverest feature, though, might well be GoPro's OverCapture. That allows you to take a portion of the 360-degree video, and export it as a traditional video.
Why might that be useful? It should take some of the headache out of positioning the camera before you get on with your extreme sports, car racing, or anything else. As long as the action is within the frame of view, you'll be able to export it later on. It's all controlled within the GoPro app, too, rather than requiring time-consuming post-production. "You shouldn't have to point at what you film, you should just be able to film," GoPro founder and CEO Nick Woodman says.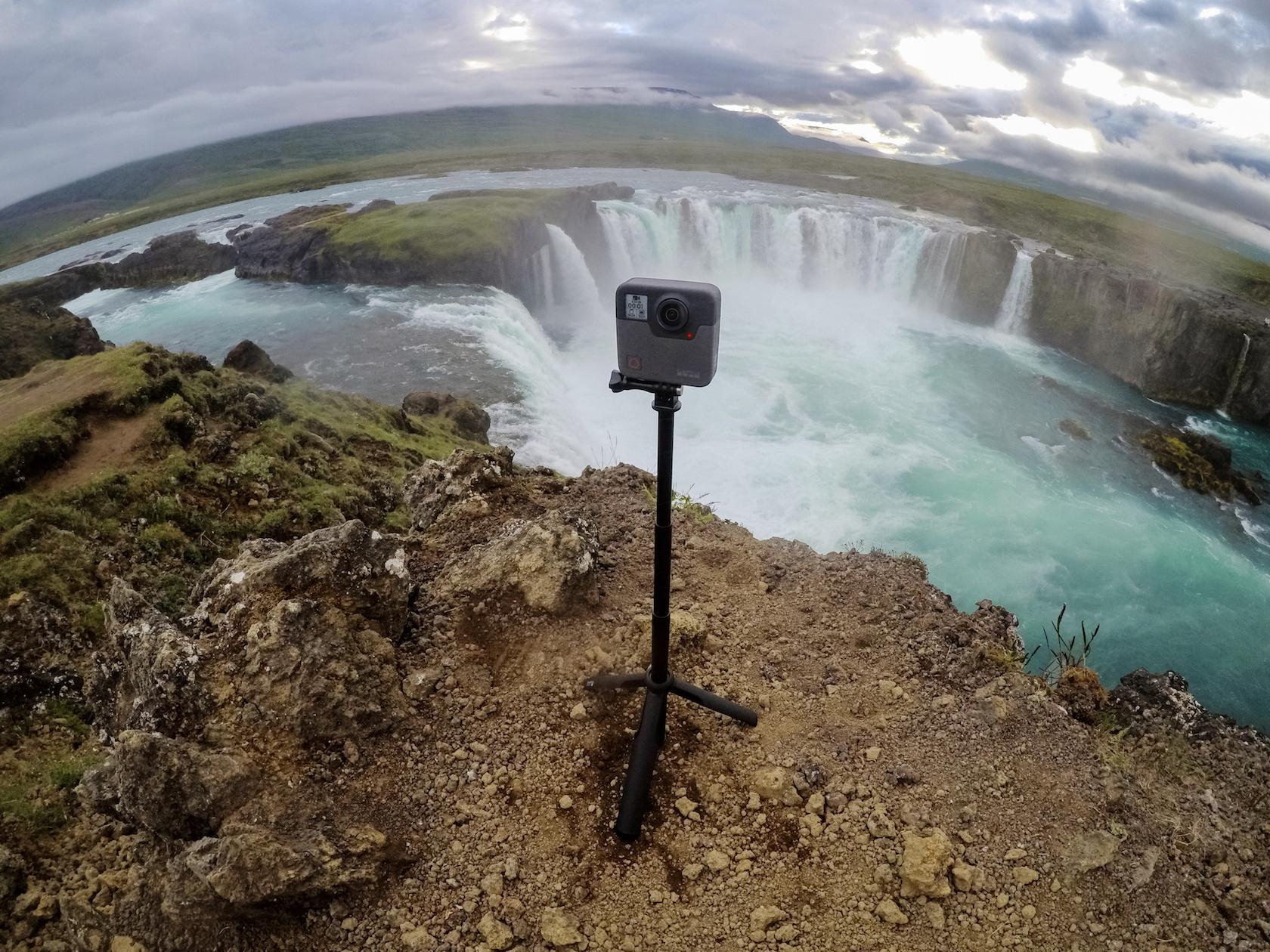 It's not a brand new feature, mind. The Insta360, which launched earlier this year, had a similar ability; it also allows for a subject in the footage to be tracked no matter where they move within the 360-degree field of view. However, GoPro's stronger penetration into retail means the Fusion's talents will probably be more broadly used.
Meanwhile, the Fusion is waterproof to 16 feet, and it packs GPS, an accelerometer, gyroscope, and compass. There's both WiFi and Bluetooth to hook up to GoPro's app, along with voice control with support for ten languages. Most GoPro mounts should work with Fusion, and GoPro bundles the Fusion Grip Mount in the box, too.
GoPro Fusion is up for preorder now, with shipments expected in November. It's priced at $699. Unfortunately, OverCapture and the other effects won't be available in the GoPro app until early in 2018.