GoPro Fusion 360 Camera Tackles VR With 5.2K Resolution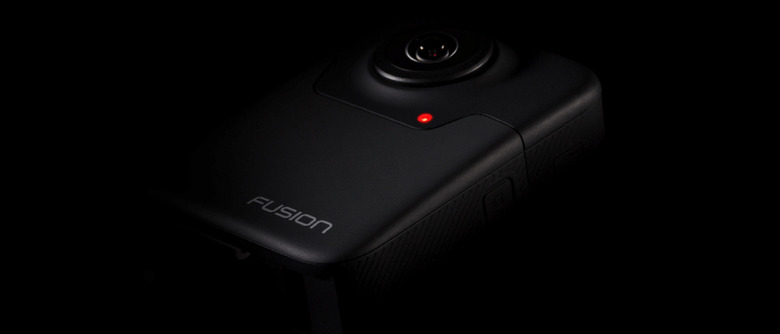 GoPro has officially entered the 360-degree camera space. Today the company revealed its new spherical camera, called GoPro Fusion, and with that reveal indicated its intention to step into the world of VR content creation. Obviously, you don't need to be creating virtual reality content to make use of a 360-degree camera, as GoPro is also marketing this as a solution for non-VR, high resolution photos and video.
That's because Fusion is capable at capturing photos at video at an impressive 5.2K resolution. Even if you're not making VR videos and want to use this camera as a way of creating more conventional content, support for such a high resolution should result in photos and videos that look excellent.
Of course, it's not a GoPro without a certain rugged quality, and that's where the company is planning to make this camera stand out from the rest. Like all other GoPro cameras, the Fusion will be easily mountable, with a specific focus on durability. That means you'll be presumably be able to take Fusion places where other 360-cameras can't go – say, for instance, by mounting it on the front of your kayak while traveling down a whitewater river.
To get a feel for the kind of content the Fusion can produce, GoPro has put together the video you see below. The video presents a number of extreme activities all captured in 360-degrees with Fusion, from skydiving to getting up close and personal with lions. Have a look for yourself:
We don't have any specifics on release or pricing for the Fusion yet, though GoPro expects it to be out by the end of 2017. In the meantime, GoPro is launching a pilot program that will kick off later this summer. If you're interested in applying for that program, you can do so by hitting up the source link below.
SOURCE: GoPro