Rylo Android support added for 360-degree camera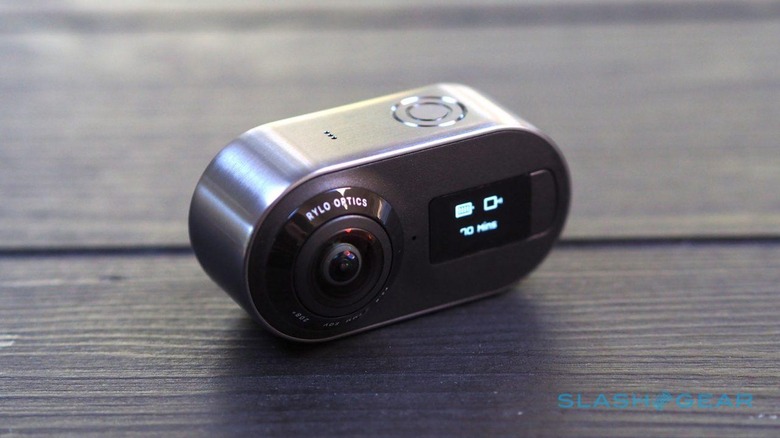 Rylo, the 360-degree action camera which allows movie-style editing directly from your smartphone, has finally released an Android app to join its iOS counterpart. The GoPro-rival was launched last year, a compact twin-lens camera that natively recorded 360-degree spherical video.
However, while that video could be shared through compatible players like YouTube, Rylo's real magic was in the options it offered for reframing the footage. After transferring it from the camera to your smartphone, the video could be converted into a more traditional, 1080p Full HD format, taking a section of the scene rather than the whole sphere. Rylo offered several tools for that process, including the ability to auto-pan to keep a moving subject in the center of the frame.
Problem was, Rylo's app was originally only for iPhone. That left Android users out in the cold for editing and for simple sharing, since the camera was designed to transfer the video it captured via a short cable to the smartphone. Happily, Rylo is rectifying lapse that today.
The new Rylo Android app does just what its iOS counterpart does. You can export the whole 360-degree video if you want, or create a framed clip from any 1080p section of the footage. The auto-follow feature will automatically track a chosen subject, or you can be more hands-on and set framing points through the clip.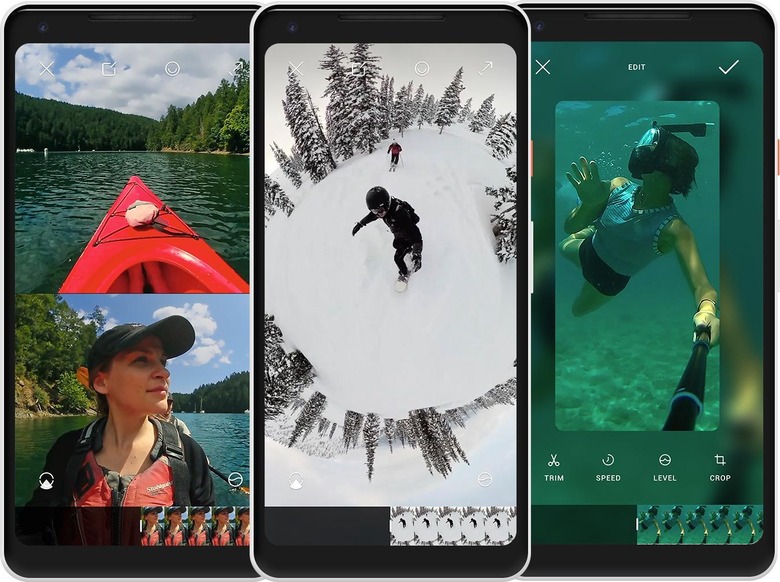 At launch, the Rylo Android app will be compatible with Android 6.0 devices or newer, though that doesn't mean the experience will necessarily be created equal on each. The camera company recommends a Google Nexus 6P, Pixel or Pixel XL, Pixel 2 or Pixel 2 XL, or a Samsung Galaxy S7 or S8 out of preference. The Nexus 5X, Samsung Galaxy Note 4 and Note 5, and Galaxy S6 can run the app, meanwhile, but lack the video processing power to actually export a 360-degree video.
If you have an ASUS Zenpad 8, BlackBerry KEYone, Huawei Honor or P8, Moto G4, Nexus 7, or a Samsung Galaxy J7 (2015) or Galaxy S5, you shouldn't expect to have functionality at all. That's because, in Rylo's testing, these phones and tablets don't have the hardware to decode the 4K video that the action camera captures.
Rylo for Android comes with the camera and a 16 GB microSD card, along with a charging cable and two sync cables: one microUSB, the other USB-C. It's priced at $499. If you already have the camera and have been using it with iOS, and just want to hook it up to the newly-released Android app, you can buy the microUSB or USB-C sync cables separately, for $19 each.