Insta360 teases "smooth" new 360-degree camera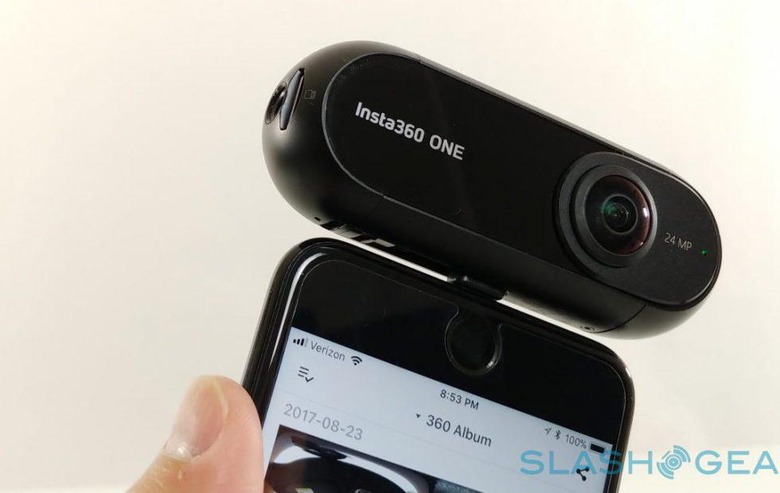 360-degree camera company Insta360 is readying its new model, though according to a teaser campaign launched today we'll need to wait until next week before we can see it. Insta360 launched back in 2016, with an affordable 360-degree camera that could plug straight into the Lightning port of an iPhone.
It followed that up with standalone cameras such as the Insta360 ONE, which were no longer dependent on an attached smartphone in order to capture images. It also introduced what the company called "Shoot First, Point Later" and "FreeCapture." After filming a 360-degree clip, the companion app could be used to extract a regular, rectangular-aspect video from anywhere in the scene.
That's something we've seen other 360-degree cameras offer too, including Rylo and GoPro's Fusion. It's arguably a much better way to use a spherical camera than the native footage it captures, since that relies on viewers either watching it with a VR headset, or dragging the scene around with their finger or mouse on a flat video player. Now, Insta360 is about to show its new model.
"The next generation of cameras is built to move," Insta360 says of its upcoming announcement. Details are in short supply, as you might expect, though the video does drop a few hints. The new camera will include video stabilization as one of its key features, for example, turning jumpy clips into much smoother footage. Insta360 demonstrates that by strapping the camera onto a dog and sending it running around a park.
Although the hardware itself isn't shown in the teaser video, people holding it are. At the end of the first skateboarding segment, for instance, you can see one the grip around what's presumably a selfie stick, on which the new camera is mounted. "Move smooth," Insta360 suggests, pointing to an improvement on the 6-axis digital stabilization that the Insta360 ONE currently offers.
We'll have to wait until the company spills the beans in full to find out exactly how Insta360 hopes to set this new camera apart from rivals. That'll happen on March 20, it says.