Nokia Windows Phone 8 Lumia event: What we know already

An event is coming up this week that'll be hosted by Microsoft and Nokia in New York, it containing a whole lot of Windows Phone 8 news that appears now to have a leaky pipe. What we've seen thus far has been a collection of smartphones, a wireless charging pad, some speakers, and a few headphones in Nokia bright colors as well. What's left to be shown off if not the final confirmation that all of these devices exist, and how much they'll be costing? You never know, readers, you never know.
First you'll want to check out the details of the event itself – it's taking place on September 5th at 9:30AM EST in New York and we'll be covering it right from the real-world location for your benefit! Stay tuned to SlashGear during the event to get up close and personal with the next generation of Nokia devices working with Windows Phone 8, code-named Apollo. Nokia has provided one single detail on this device lineup outside the fact that they'll be working with Windows Phone 8: the name. According to Nokia, Samsung should be "taking note", because their "next generation Lumia" will be coming soon – September 5th soon, that is.
There's been word that Verizon will be amongst the carriers that'll be working with Windows Phone this season – with Nokia in mind. After the Apple vs Samsung case in the USA had its first verdict, Nokia stock went up, this looking bright for the next generation of Microsoft-embedded Lumia lineup. The details are surprisingly abundant on this line of devices even though they've not been revealed as such by the manufacturer.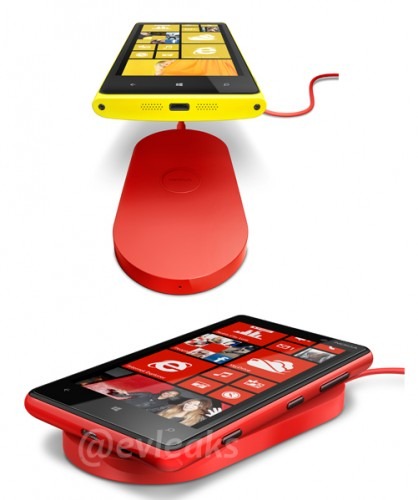 Have a peek at the Nokia Lumia wireless charging pad that appeared this morning and make sure you don't mistake it for a mouse. That same post shows some wireless earbuds and a wireless charger for the earbuds as well – or it could be a holder for some Nokia thin minds too – we don't know yet! This tip also includes a note that Nokia's wireless charging will be working with the Qi system so you wont need to use the Nokia puck if you don't want to.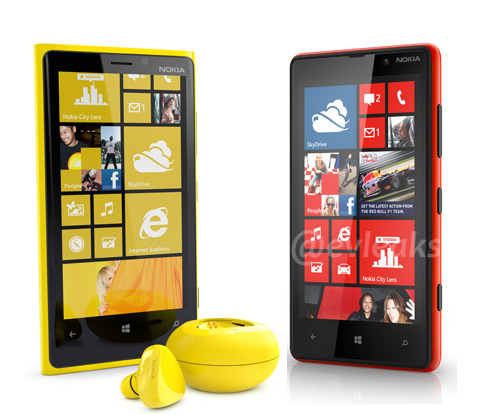 There's been a tip on a Nokia Lumia 920 PureView, complete with PureView technology inside. This PureView isn't the same 41 megapixel camera beast we saw earlier this year in the Nokia 808 Pureview, but an 8 megapixel cousin that we've yet to hear any details on.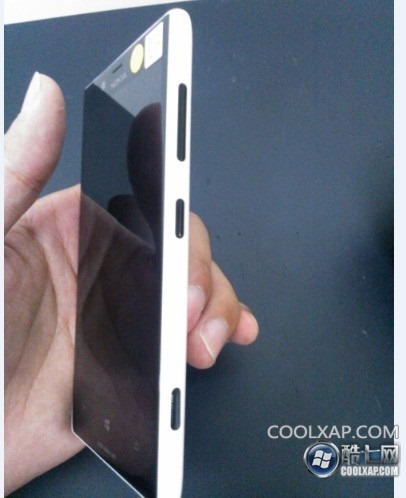 Another device that's been leaked is the Nokia Lumia 820 Arrow, this device being a mid-range device with much of the same lovely software enhancement suite that comes with Windows Phone 8 on the Lumia lineup. Here you'll likely be seeing a much more affordable version of the hero devices also coming up this week. Like the rest of the line, this phone appears to have a flat front screen.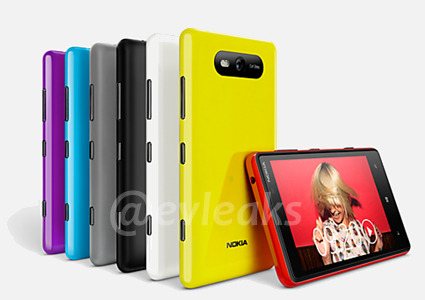 There's also been a Nokia Lumia 820 appearing with Windows Phone 8 aboard. This device appeared right alongside the 920 PureView in a single underground news blast, both of them working with Windows Phone 8, but the 820 having slightly less powerful specifications. The 920 will likely be sold with its camera being the main point of interest while the 820 will be appearing as the hero line of standard Windows Phone 8 smartphone – it'll also have slightly rounder edges and will be appearing in purple, blue, gray, black, white, yellow, and red.
The final release date for Windows Phone 8 is currently looking quite likely for October 29th, 2012. Because of this, each of the Windows Phone 8 smartphones that have been shown off so far – and will be shown off this week – will probably be showing up on carriers late in October as well.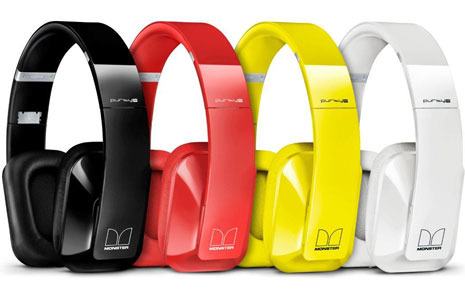 As a bit of a bonus, it seems, Nokia has also shown off – and officially, this time, mind you – a couple of audio hardware lines of products. FIrst take a peek at the Nokia / JBL NFC speakers announced last week during IFA. Then have a look at the Nokia Purity Pro Wireless headphones that are made – just as the NFC cans are – to match the color pallet of the Lumia line perfectly. These headphones are manufactured by Monster and will also be connecting to your devices using NFC.
Remember to tune in on September 5th at 9:30AM EST right here on SlashGear to see what Nokia actually brings to the table with Microsoft at their side. It's time for more color, that's for sure!