Nokia Lumia Wireless Charging Pad Leaks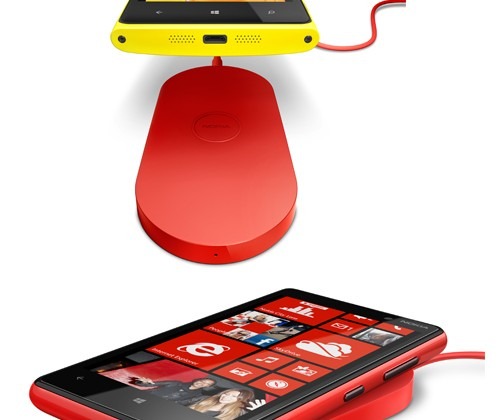 An image of Nokia's wireless charging pad for the upcoming Lumia Windows Phone 8 refreshed range has leaked, seemingly confirming that not only the flagship model will support cable-free recharging. Shared by evleaks, and coming only hours after whispers that the Lumia 920 PureView would have wireless charging, the image shows a roughly phone-sized puck onto which the handset drops.
No further detail has been given on the accessory, but there's presumably a magnet inside to keep the Lumia in place. Interestingly, the image shows both the leaked Lumia 920 PureView and the Lumia 820 using the dock – the two phones are slightly different in design – which indicates Nokia isn't leaving wireless charging solely for its new flagship.
Wireless charging has been attempted before, both by manufacturers like Palm/HP and by third-party accessory companies, though has failed to reach a tipping point. Nokia, as a sizable player in the phone business – albeit one that has seen smartphone share dwindle in recent years – could push the technology to the next level.
According to previous rumors, Nokia's wireless charging will be compliant with the Qi system, meaning owners of the updated Lumias won't be limited solely to the Finn's own charging puck. Meanwhile, a second new image shows both handsets with a matching yellow Bluetooth earpiece.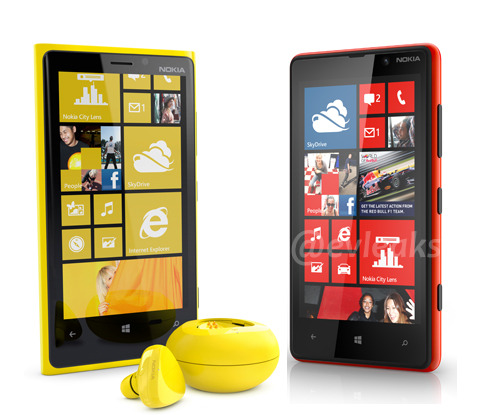 We'll find out more when we head to New York City on Wednesday, September 5, to join Microsoft and Nokia as they unveil the new Windows Phone 8 Lumia line-up.